Roman Maria Koidl is a "serial entrepreneur". His investments include the online art marketplace fineartmultiple.com and the tax technology leader eClear, a pan-European company in end-to-end tax automation, and BaFin licensed clearing-house for VAT and customs in cross-border e-commerce.
Koidl started his entrepreneurial career in 1996 with World Coffee, the first coffee shop chain in continental Europe, which he sold to a roastery in Hannover in 1999. Before that, he had successfully built a management consultancy specializing in branded goods and retail. Subsequently, in 2000, he took over the traditional company MOST Schokolade, with over 800 employees and 142 stores, out of insolvency initially failed with it. In 2003, he acquired the MOST Schokolade brand again and built his first Internet startup Schokogramm.de from it in 2007, which he successfully sold to the Swiss retail group MIGROS in 2011. In addition, Koidl worked as a senior advisor for the US funds Värde Europe, London, and Cerberus Global Investments LLC, New York, from 2003 to 2005.
By chance, Koidl discovered the dilapidated rectifier plant of the Berlin-Charlottenburg train station more than ten years ago, which the architect of the Berlin S-Bahn, Richard Brademann, built in 1928 in the Bauhaus style. In 2008, the entrepreneur initiated the non-profit Kunsthalle Koidl, a space for contemporary art geared toward collectors and collections. In addition to his work as an entrepreneur, Koidl has published numerous non-fiction books, including three SPIEGEL bestsellers translated into multiple languages. His essay on the digital revolution, WebAttack, was nominated for the "International Book Award" at the Frankfurt Book Fair in 2014. His most recent book, Why We Vote Mad, addresses the changes in majority formation in Western democracies against digital transformation. Roman Koidl became known to the broader public as a campaign advisor for digital issues on the staff of SPD chancellor candidate Peer Steinbrück during the 2012/2013 federal election campaign.
(Photo: S. Berger)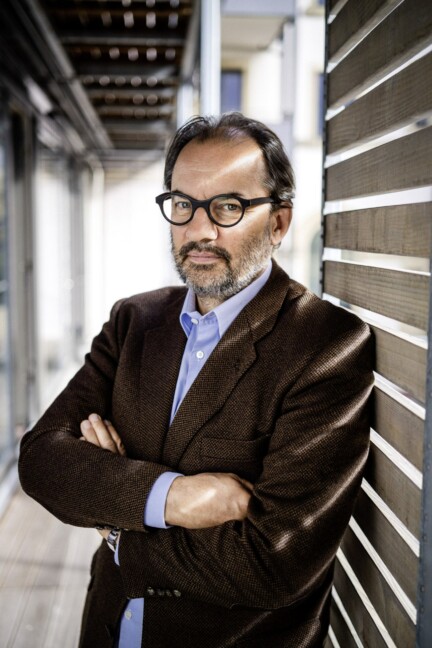 A green value added tax as a substantial contributionin the socio-ecological turnaround
Roman Maria Koidl is campaigning for the introduction of a Green VAT; a VAT reduction for green products.
In his request to the negotiating partners of the coalition talks, he states: "A Green VAT could make a substantial contribution in the social-ecological turnaround."
2021 Nominee "German Founder Award" – eClear AG
2020 Winner German Innovation Award 2020 (Gold) – eClear AG
2019 Winner Eco Award of the German Internet Industry (Most Innovative Technology Start-up 2019) – eClear AG
2014 Nominated "International Book Award 2014", Book Fair Frankfurt/M. ("WebAttack")
2008 Winner Small Business Excellence Award (Union Deutscher Mittelstand) – eCommerce Innovation
2007 Nominated German Design Council (Design Award of the Federal Republic of Germany)
2006 Winner ADC Award (Art Directors Club Germany) – Relaunch "MOST Schokolade
2001 Nominated  "Entrepreneur of the Year 2001" – "World Coffee"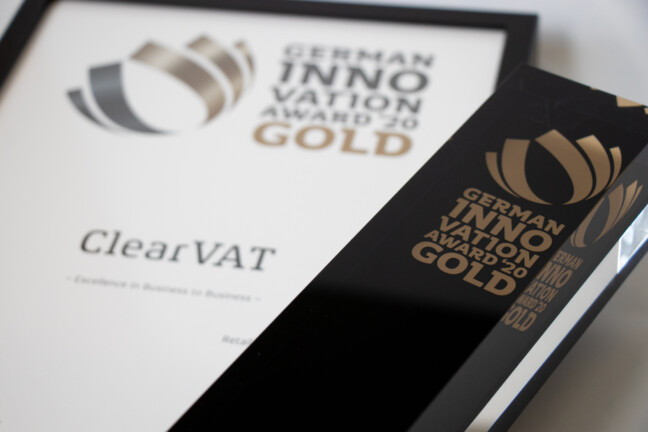 Books by Roman Maria Koidl
2017 Warum wir Irre wählen (Hoffmann und Campe)
2013 Web Attack – Der Staat als Stalker (Web Attack – The State as Stalker; Random House) | Award Nomination | SPIEGEL Bestseller
2012 Blender – Warum immer die Falschen Karriere machen (Why the wrong people always make a career; Hoffmann und Campe) | SPIEGEL Bestseller
2010 Scheisskerle – Warum es immer die Falschen sind (Why it's always the wrong ones; Hoffmann und Campe) | SPIEGEL Bestseller,
Top 20 best-selling non-fiction books 2010
2000 New Channels – Neue Vertriebskanäle (New distribution channels; Thexis Verlag / University of St. Gallen, CH), Co-author
1999 Convenience Stores – Handelsform der Zukunft (The future of trade; Deutscher Fachverlag)
1993 Radio Business (Gabler Verlag / Verlag Manz)
1991 Museum Management & Curatorship (Butterworth & Heinemann, Oxford, UK), Co-author