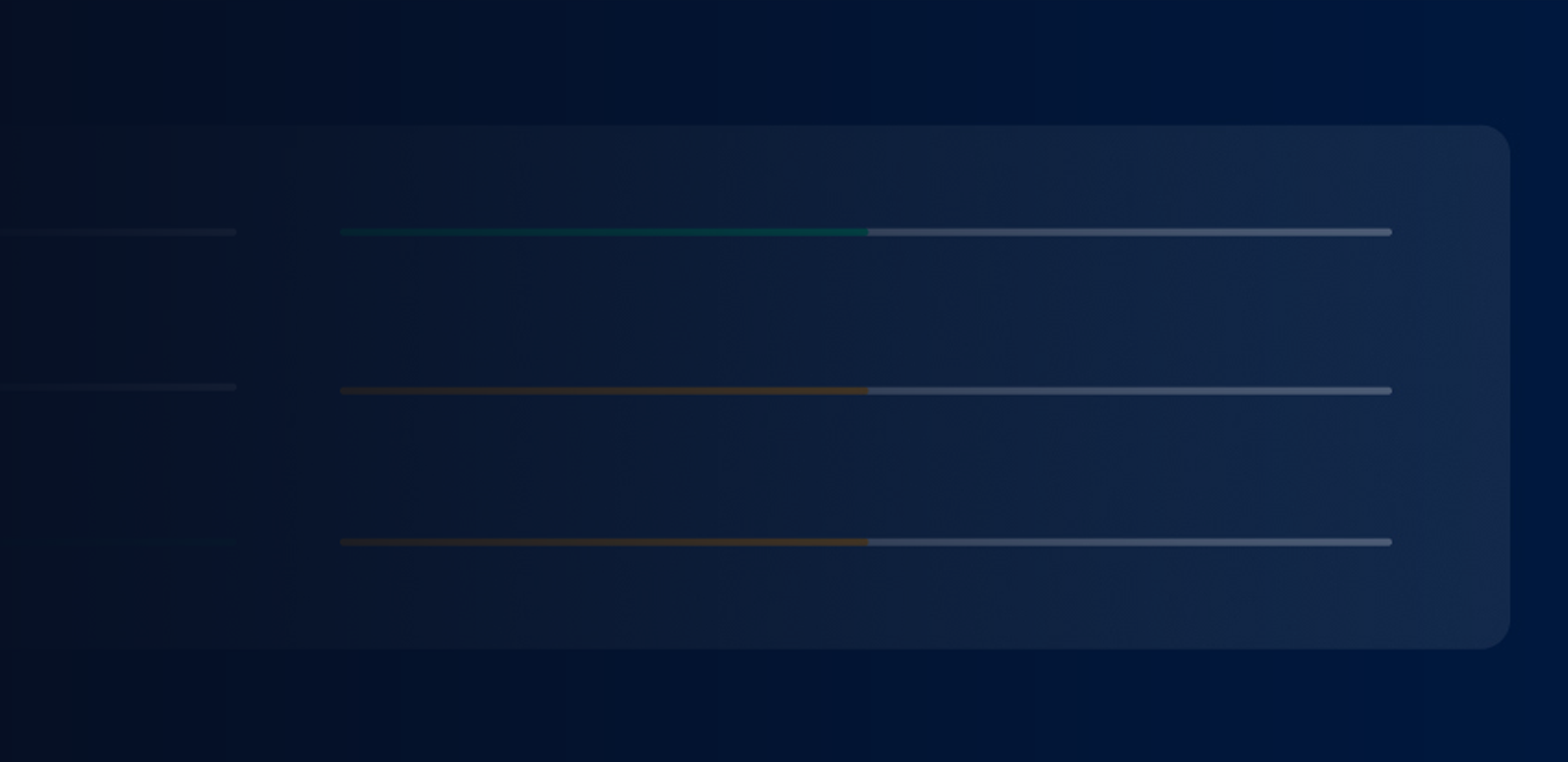 For all 27 European Member States, Switzerland, Norway and Great Britain
Automate the filing of your advance VAT returns, annual returns and EC Sales List
VAT compliance at the click of a mouse
FileVAT aggregates your VAT-relevant data from different sources and systems (e.g., online store, ERP, or accounting), then prepares it and finally transmits the data to the tax authorities in your reporting countries.
Receive ready-to-report declarations
FileVAT processes your data until it is ready to report and checks for plausibility. The result is available to you or your tax advisor as a draft for review and verification in our user portal.
FileVAT informs you about the status of your filings and reminds you of filing deadlines.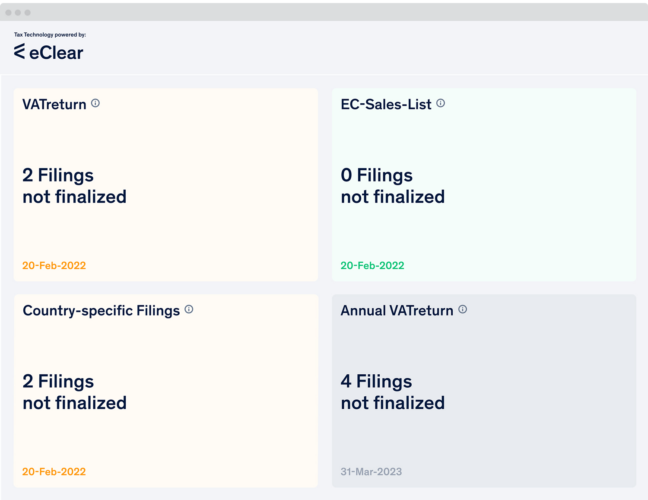 Report to 30 tax authorities with one interface
With a mouse click, FileVAT transmits your reports to the competent authorities at home and abroad. The respective national languages and required formats are automatically considered.
In the eClear user portal, you manage data deliveries and reports. Here you control the release and transfer to the national authorities.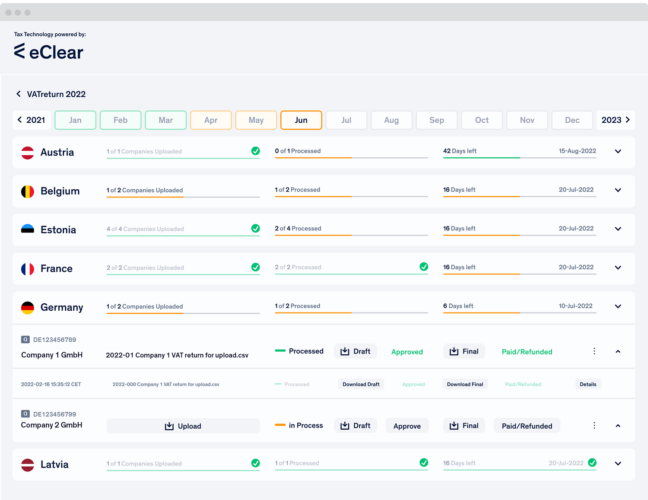 What you get with FileVAT
Intuitive user portal
Manage, approve and submit your reports using eClear's intuitive user portal with an alert function (e.g., via email/SMS)
Connected with tax authorities
Direct connection to the responsible tax authorities of your reporting countries via interfaces
Compliant with country-specific requirements
Automated transfer into country-specific formats or forms
Transmit reports by mouse click
Transmission of the reports at the click of a mouse by you or your tax adviser
Unlimited number of VAT IDs
Declarations for an unlimited number of VAT IDs per country
Data release control
Quality assurance through plausibility check and subsequent provision of your prepared data to you or your tax advisor for release
Strengthening your tax compliance
Consolidation and processing of all relevant data from all sources/previous systems via an interface
Process optimisation
Time and costs savings through automated preparation of your country-specific returns; avoiding translation and transmission errors
You can combine FileVAT with other eClear products
For efficient processes to ensure your VAT compliance (e.g. VATRules)
Financial Dashboard SPOT is included!
FileVAT includes the use of SPOT free of charge for the duration of your contract
SPOT® The revenue manager
FileVAT includes access to SPOT®, eClear's omnichannel-financial dashboard, free of charge for the duration of your contract.
SPOT aggregates your revenue, sales, and tax data into one easy-to-use dashboard.
With its transaction control, SPOT® checks the VAT rates of your invoices and reports errors.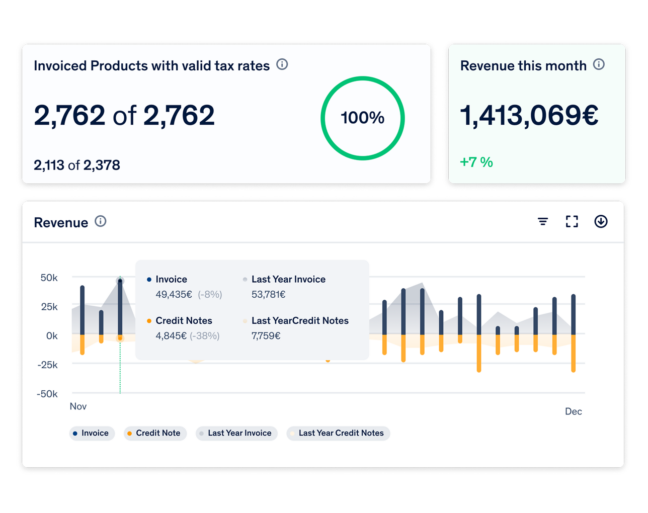 Would you like to start using FileVAT? Request an individual offer now!
Stay up-to-date on the latest market trends, best practices and regulatory changes affecting cross-border selling by following us on LinkedIn.