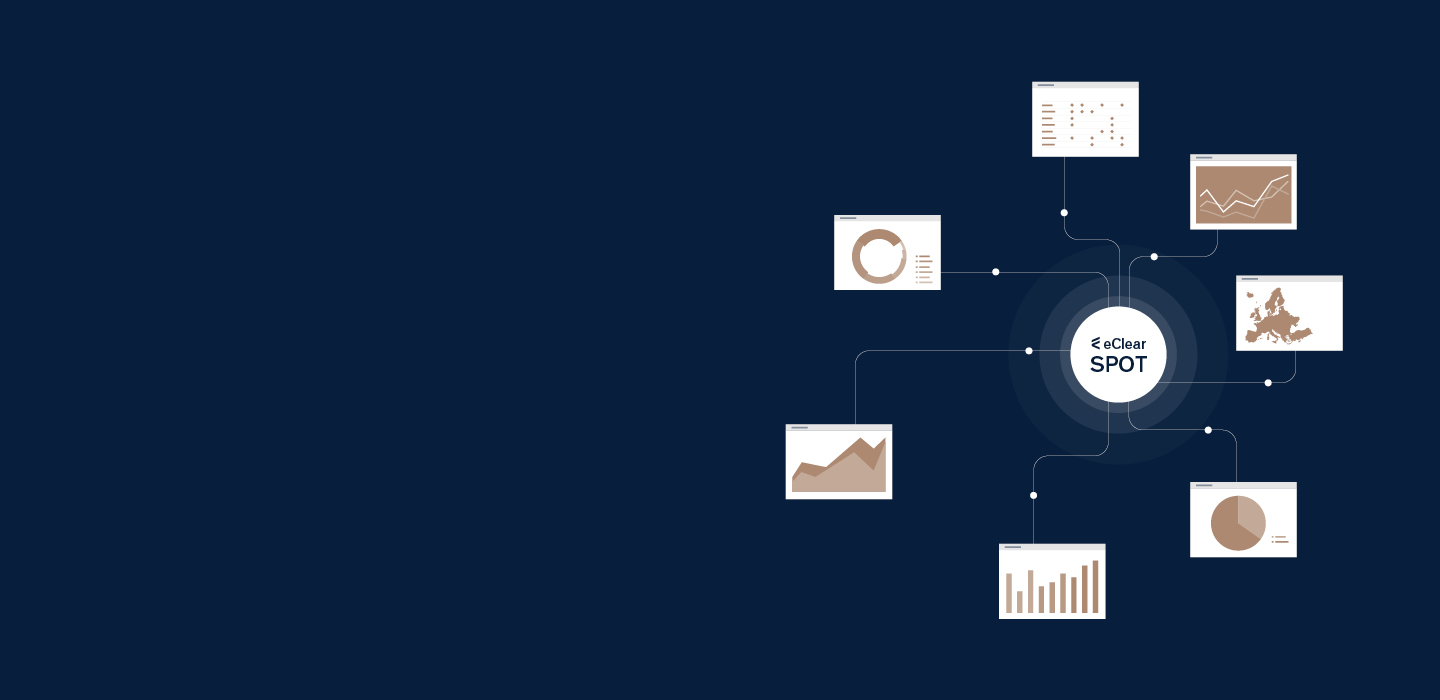 The eClear Dashboard –
Your Single Point of Truth
All shops, all markets, all transactions in one dashboard
In SPOT the user can see all shops, all markets, all transactions in one interface and make data-driven decisions for a successful business. The VAT and Customs clearing are integrated for over 100m SKUs. This UX focused BI tool was created to help you analyse individual categories and draw conclusions about your sales. All reports can be mapped easily and exported to the accounting department automatically, giving you peace of mind.
SPOT from eClear is built with usability in mind. You can integrate your shops from various platforms, allowing you to see their individual or collective performance. SPOT also allows a connection with your tax advisor, giving them a custom view of your financials. SPOT comes white-labeled, which enables you to generate user awareness about your product.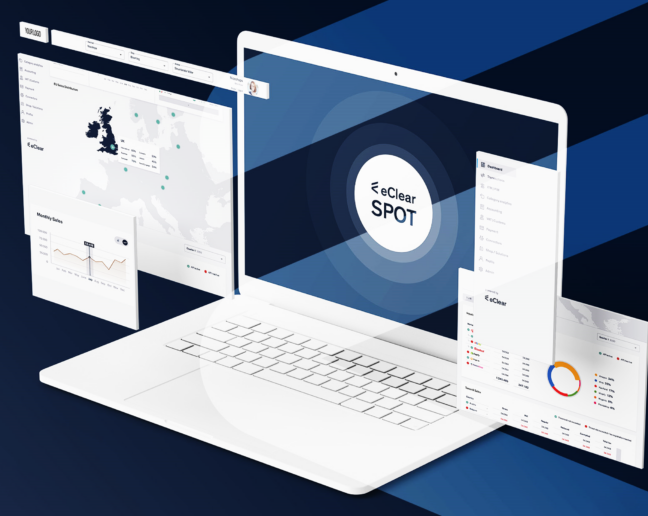 SPOT pulls sales information from all the platforms you're selling on with eClear's API. You can even view individual countries to see sales statistics and see the potential in different countries, giving you an edge when expanding your business.  You can filter SPOT by year and period to provide you with insights into industry trends.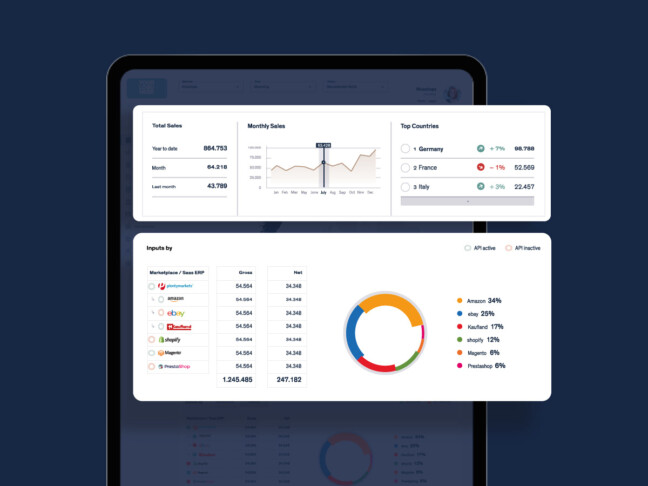 SPOT has direct integration into eClear's VATRules which means that all of your products are assigned with the correct tax rate. VATRules knows exceptions in the tax law and when special rules should be taken into account. The SPOT dashboard also knows how much merchandise has been shipped to a country and gives a warning when you reach the delivery threshold in a country and when tax registration is necessary.
Finally, SPOT gives you an accessible overview of when your taxes are due, wherever your business is. You can fill the required forms with the correct data and send them immediately to the right tax authority with one click. Making it easier for you to keep up with important deadlines and regulations.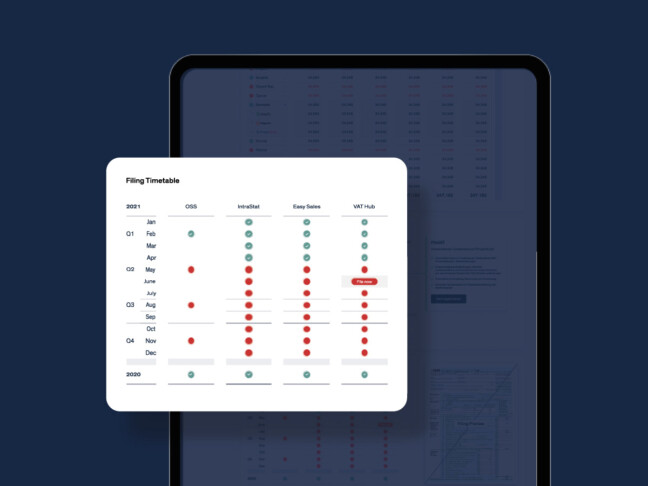 White label solution available (Creating high level of customer loyalty)
Modern and intuitive UX design
Accounting interface
Automated tax filing in 30+ countries
Shopping cart analytics
Data export to tax authorities in different countries
Integration of payment reconciliation
SPOT is CESOP compliant
Please send us your request
Individual consultation
Do you have questions about our product? eClear's team of experts will answer them and present you with the integration solution right for your system landscape.
Please send us your enquiry via the contact form. We will get back to you as soon as possible.
Product demo
Learn how SPOT works in a product demonstration. Follow the link to choose a date from our calendar and book your product demo directly.
Online seminar
Learn more about our automation solutions in one of our online seminars. Click the link to access our seminar calendar and select a date that suits you.
Download factsheet
The most relevant information on SPOT, summarised in a PDF, is available for download.