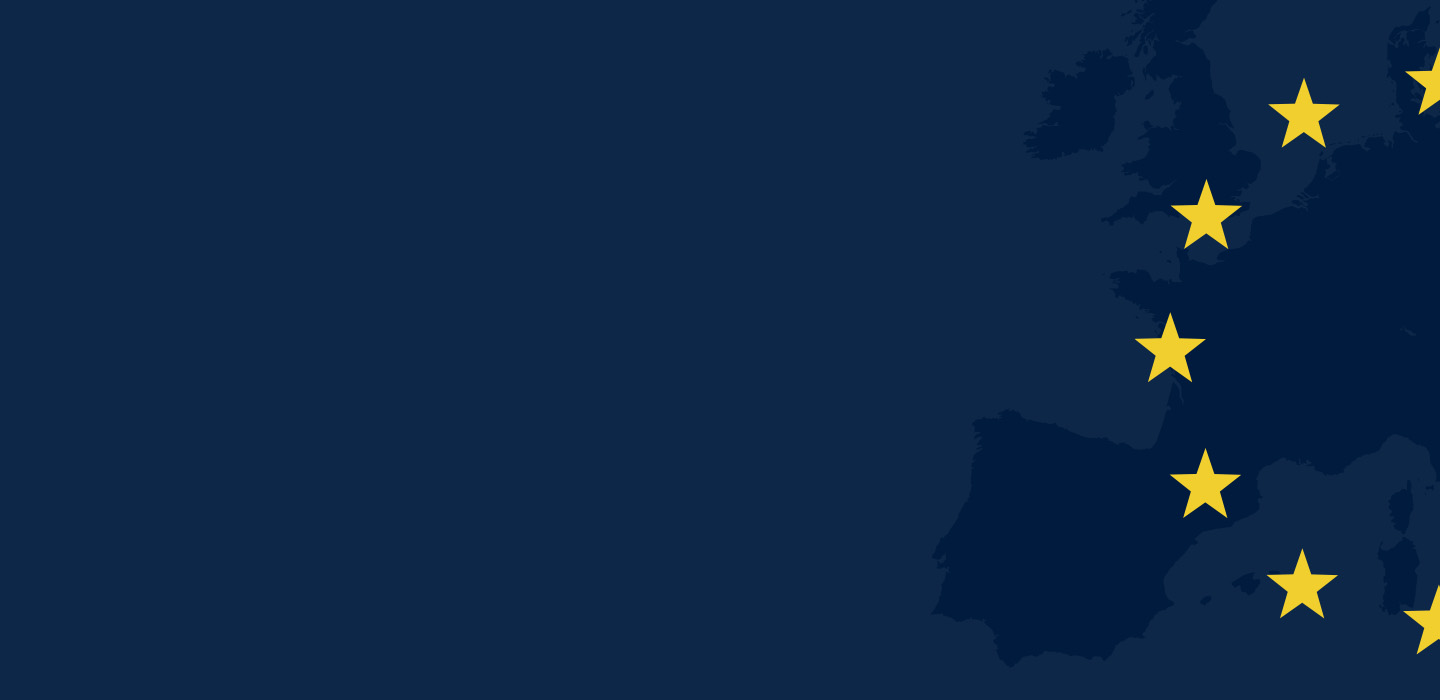 Data preparation for your VAT reporting to the EU One-Stop-Shop
OSS+ BASIC takes over the extraction and preparation of your VAT-relevant data for reporting to the One-Stop-Shop
Compliant OSS declarations made easy and efficient
With OSS+ BASIC, after processing your VAT-relevant data, you receive a finished OSS report for uploading to the BZSt online portal (BOP). The CSV reports created take into account the evaluation, filtering and, of course, the data allocation per destination country.
OSS-compliant preparation of your data
OSS+ BASIC extracts all the data required for a correct OSS report from your online shop and the marketplaces you use.
The automated tax data mapping translates and categorises your data into the OSS logic.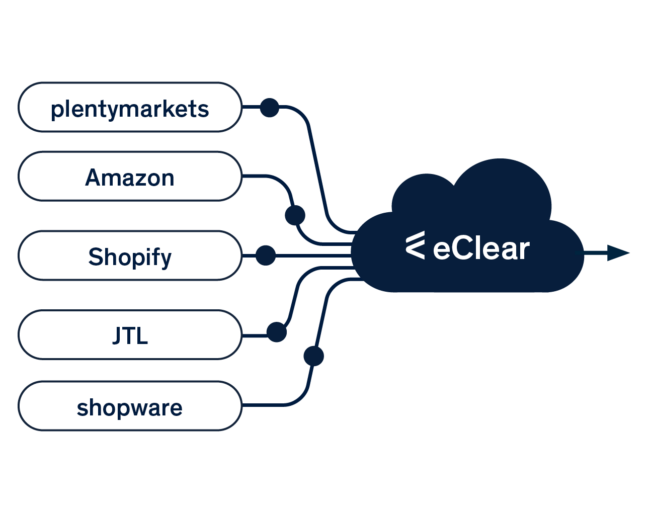 Data export for BOP upload
With OSS+ BASIC, you receive compliant CSV files ready for reporting.
The provided reporting data follows all requirements of the EU One-Stop-Shop; for uploading to the BZSt Online-Portal (BOP) by you or your tax advisor.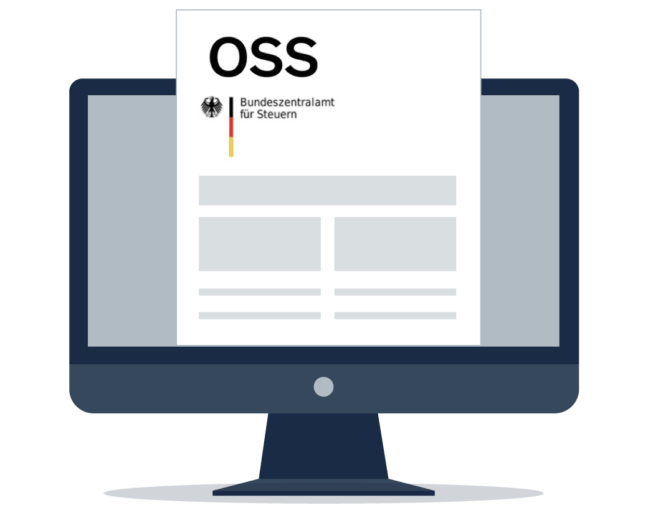 What OSS+ BASIC has to offer
Precise data determination
Extraction of your VAT-relevant data from different sources (shop, marketplaces)
Automated data preparation according to OSS logic
Translation and categorisation of your data in the OSS logic, allocation according to destination country
Ready-to-transmit CSV files
Preparation and provision of ready-to-transmit CSV reports including evaluation and filtering, which you/your tax advisor can use for uploading to the BOP
Financial Dashboard SPOT is included!
OSS+ BASIC includes the use of SPOT free of charge for the duration of your contract
Strengthening your VAT compliance
Data processing and provision follows the requirements for reporting to the EU OSS
Reducing time and costs
Automated processing of your data for correct OSS reporting
Can be combined with other eClear products
For efficient processes to ensure your VAT compliance (e.g. FileVAT, VATRules)
The right solution for your system environment
Depending on the upstream system, connection via API or data delivery with upload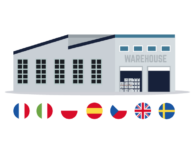 Do you use warehouses in other countries,
Fulfillment by Amazon (FBA)?
Combine OSS+ BASIC with FileVAT for automated VAT reporting for your warehouse countries. With FileVAT, you or your tax advisor retain control over your local reports to the countries where you use warehouses and always transmit to the correct country-specific interface.
FileVAT:
Automated preparation of your country-specific declarations when using warehouses abroad
Providing the respective interfaces for the transmission of your reports to foreign authorities
VAT reporting incl. stock transfers (FBA)
EC Sales List included
Intrastat and local registrations in countries on request.
SPOT, your all-in-one dashboard
OSS+ BASIC includes access to SPOT, eClear's financial dashboard, free of charge for the duration of your contract.
SPOT aggregates your revenue, sales and tax data into one easy-to-use dashboard.
With its transaction control, SPOT checks the VAT rates of your invoices and reports errors.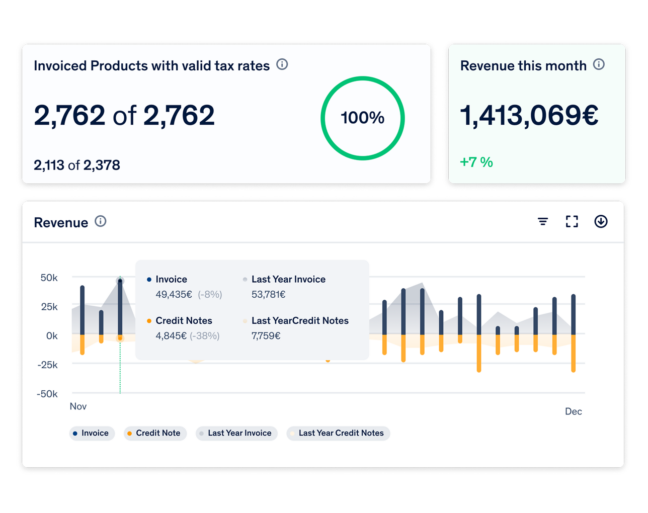 Leave the data preparation for your One-Stop-Shop declarations to OSS+ BASIC!
Order via eClear's store and combine with FileVAT if required.
Do you have questions? Get in touch with us!
Why the EU One-Stop-Shop (OSS) alone is not enough
The OSS (One-Stop-Shop) refers to the central processing of all VAT reporting and payment obligations arising from trade in goods with consumers in the EU-27 in a single tax declaration.
At first glance, a simplification of VAT compliance concerning cross-border e-commerce.
However: A declaration via the OSS requires tax registration; in Germany, the Bundeszentralamt für Steuern (BZSt) is the competent authority.
The tax rate determination for your goods for all EU-27 as well as the creation and submission of the One-Stop-Shop declaration remain necessary.