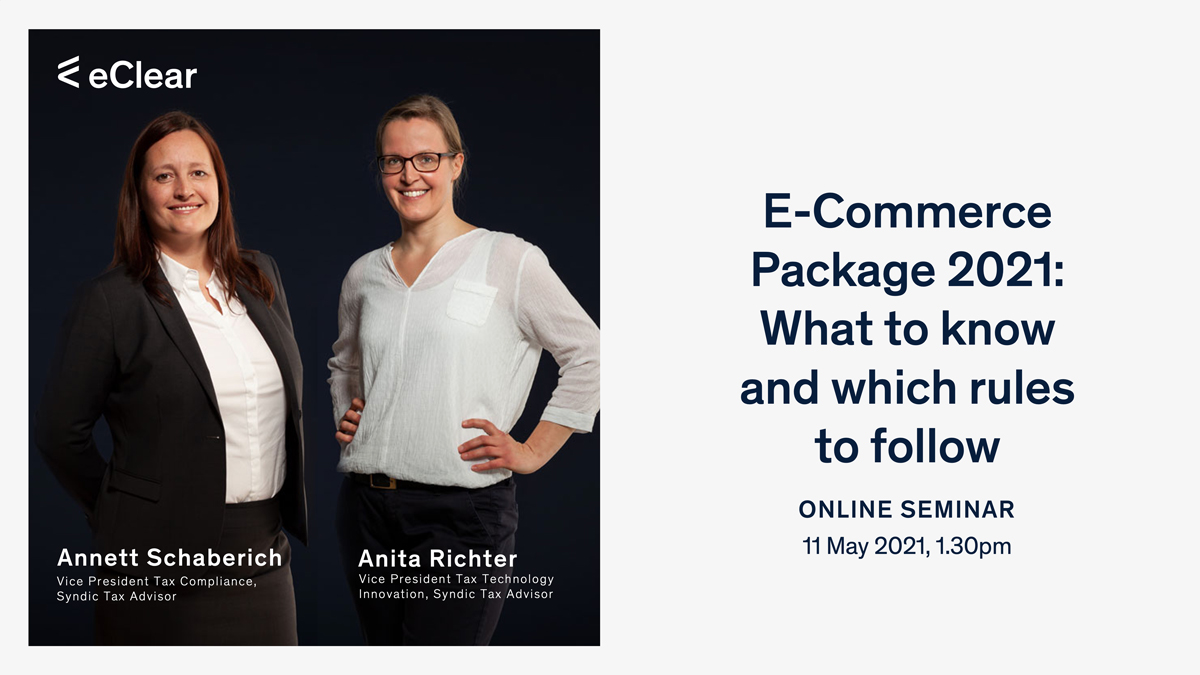 E-Commerce Package 2021: What to know and which rules to follow
4. May 2021
13.30 h - 14.30 h
The new regulations concerning the second stage of the VAT e-commerce package are extensive. For companies affected (e.g. merchants, marketplaces), it is important to make the necessary changes now (e.g. system changes in online shop and ERP system, checking the registration obligations).
Our online seminar series "E-Commerce Package 2021 – What to know and which rules to follow" provides support. Our experts explain the upcoming changes and highlight the new VAT obligations.
Register now!
Das Online-Seminar in deutscher Sprache abgehalten finden Sie hier.