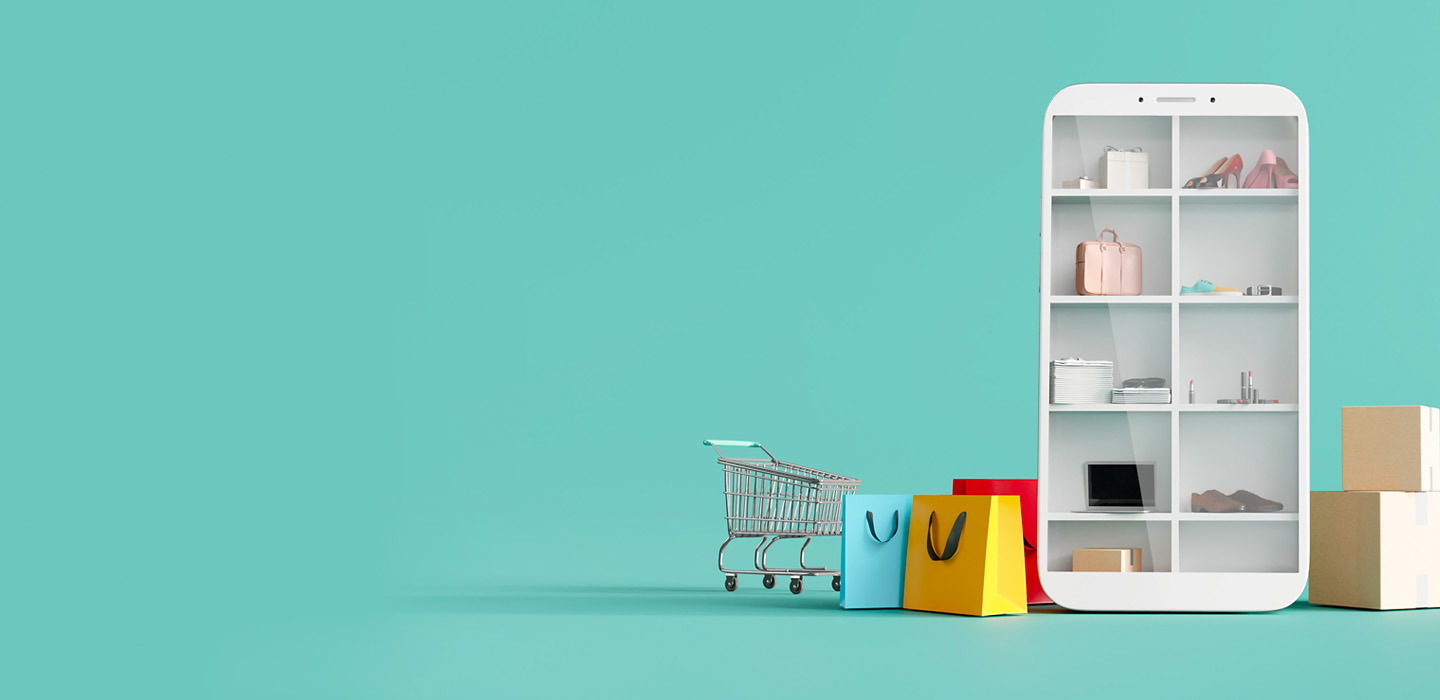 VAT solutions for eBay sellers
With our products, we automate VAT obligations of eBay sellers for the sale of their goods to other EU countries
New regulations for eBay sellers
Since 1 July, 2021, new requirements from tax authorities apply to the sale of goods to other EU countries. With eClear's solutions, eBay sellers can fully comply with these regulations.
VAT is due in the country of destination
If the turnover from cross-border sales to private individuals in the European Union (distance sales) exceeds the threshold of EUR 10,000 (net), VAT is due in the EU member state where the sold goods are sent to or consumed.
The merchant must apply the VAT rates applicable in the destination country, report the VAT in that country and pay it to the tax authority responsible there. Essential for this is the registration of VAT in the country of destination.
Alternatively, merchants can register for the One-Stop Shop scheme since 1 April 2021.
The EU's One-Stop Shop (OSS)
The One-Stop Shop allows merchants to declare and pay VAT for all sales within the European Union in only one EU member state (and not in 27).
Broken down by individual member states, this single declaration covers all EU cross-border sales, including VAT. Payment of the resulting VAT liability is made to the One-Stop shop.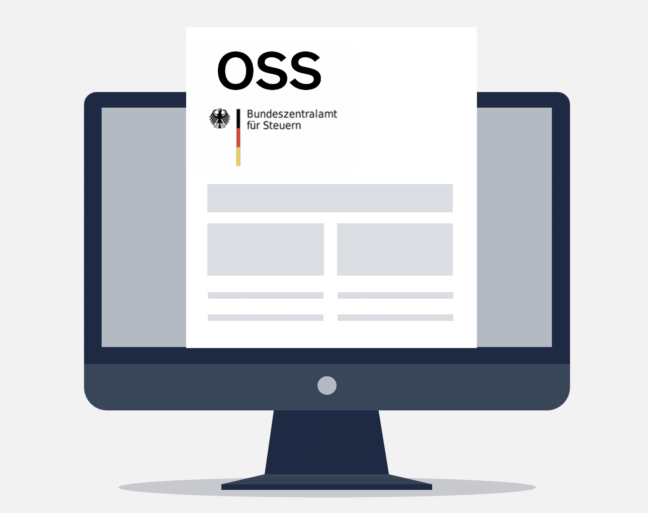 Automation solutions for eBay sellers
Extract the relevant transaction data from eBay, your online store or other marketplaces for automated reporting to the EU One-Stop Shop. Always have up-to-date VAT rates and handle the inclusion of warehouses abroad following the EU regulations.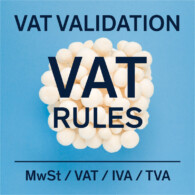 All VAT rates for any product in all EU countries and the UK
VAT Validation: VATRules
For eBay sellers who always want to be provided with the VAT rates applicable in the country of destination to calculate their product prices
1,200,000+ tax codes with over 300,000 exceptions for 28 European countries
On-demand database: VAT rates are continuously updated
Certified data quality
High-performance REST API: certified performance under 100 ms
Integration with all ERPs (interface description)
Price per month*


EUR 189.00
EUR 151.20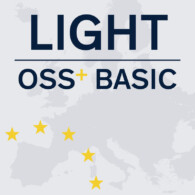 Extracting data and automation of OSS declarations
Package LIGHT: OSS+ Basic
For eBay sellers who want to extract relevant VAT data from their shops (e.g. eBay, online stores, other marketplaces) and automatically report it to the EU One-Stop Shop
1-click connectivity (API): Extract data from various sources with one click
OSS Connector End-to-End: Direct connection to provide your data to a tax authority
Automated OSS report
Tax Dashboard SPOT: All data and sales figures at a glance
Price per month

EUR 99.00
EUR 79.20
One-time onboarding: EUR 249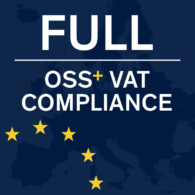 OSS procedure with up-to-date VAT rates
Package FULL: OSS+ VAT Compliance
For eBay sellers who want to report their sales to the OSS and use eClear's VATRules database to calculate product prices
All services from the LIGHT package
VATRules by eClear: Determine EU VAT rates with legal certainty
Tax assignment: Assign EU VAT rates to your own products
Data supply to accounting: DATEV interface
Price per month*

EUR 249.00
EUR 199.20
One-time onboarding: EUR 890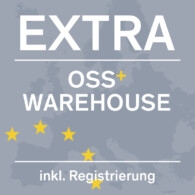 All you need: Declaration to OSS, up-to-date VAT rates, Warehouses
Package EXTRA: OSS+ Warehouse
For eBay sellers who ship their products using warehouses in other EU countries and need to provide accurate VAT declarations
All services from the packages LIGHT and FULL
Warehouses: e.g. CZ, ES, FR, IT, UK, PL
VAT declaration incl. stock transfers
CheckVAT ID for B2B sales: Audit-proof verification of a B2B trading partner's VAT number
Price per month and country*

EUR 150.00
EUR 120.00
| | |
| --- | --- |
| One-time onboarding for EXTRA including registration in other EU countries | EUR 2,900 |
Order EXTRA incl. Registration
| | |
| --- | --- |
| One-time onboarding for EXTRA without registration in other EU countries ** | EUR 1,650 |
** If you are already registered, and re-registrations are necessary, incl. application for accesses.
Promotion: 20% off for eBay sellers!
eBay sellers receive a 20% discount on all monthly fees! (already taken into account in the prices shown).
As an alternative, we will increase the transaction volume for the OSS+ packages LIGHT, FULL and EXTRA to 20,000. To do so, please get in touch with our sales team after placing your order.
* Explanatory notes on price calculation:
Paid
annually; at the start of a contract year
Transaction volume Light, Full, Extra
10,000 sales included; top-up rate: EUR 49 for each additional 10,000 sales.
Transaction volume VAT Validation (VATRules)
unlimited
INTRASTAT and Recapitulative Statement optionally available in the EXTRA package; price per month and country*
EUR 89.00
EUR 71.20
Contract duration
12 months; the contract is automatically renewed for a further year at the end of the contract period unless it is cancelled
Cancellation
six weeks to the end of the contract term; at the earliest to the end of the contract term
Prices excl. VAT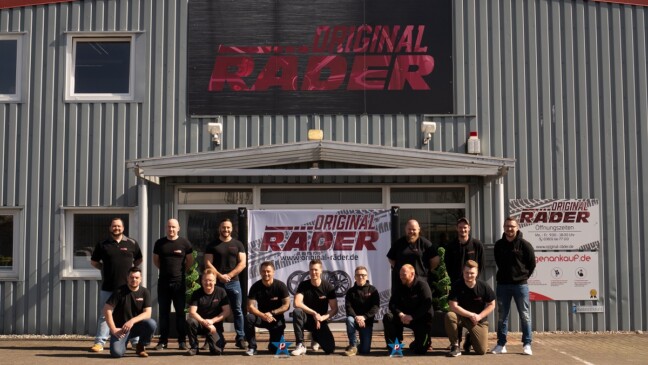 Tony Kasten
Team Leader Projects and Marketing
For us, working with eClear is an essential step towards automating our processes. It allows us to scale our business further and serve our customers across Europe tax compliant.
Original Räder is one of Germany's leading suppliers in the field of rims and complete wheels. The company was founded in 2007 and went online with its online shop original-räder.de in 2016. Customers come from Germany, Austria, Denmark, France and Italy. Demand from Eastern European countries is also increasing. Original Räder uses the VATRules via eClear plugin in plentymarkets.
Want to learn more about our products?
… eClear's expert team answers your questions. Please send us your message via the contact form. We will get back to you as soon as possible.
Further links
eBay Customer Service
For a comprehensive overview of UK and EU requirements, visit the eBay Customer Service landing page.