Since 1 January 2023, it's finally here, the Supply Chain Act. From now on, things can only improve, the proponents of this law hope. But is that the case? No more inhumane working conditions, no more devastating Rana Plaza industrial disasters. The one that doomed 1134 workers in Bangladesh on April 24, 2013, when the building collapsed, taking people with it to their deaths. At least, that's what one hopes when one has a closer look at the noble intentions of this law.
So, what does this have to do with the Supply Chain Act?
A lot. After all, this instrument is used to ensure companies' duty of care for the environment along the entire chain. It also allows authorities to monitor compliance and, if necessary, impose fines for violations, the amount of which is based on sales. In addition, companies face exclusion from public contracts in the event of serious violations.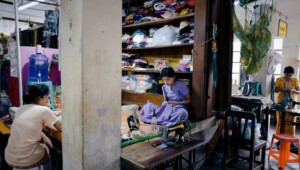 Case study
In September 2018, the company TÜV SÜD certified the dam's stability of a retention basin for mine sludge through its Brazilian subsidiary, although it was already aware of the massive stability problems, according to the Brazilian prosecutor's office. But on January 25, 2019, the dam broke, killing 272 people in the municipality of Brumadinho. An effective EU supply chain law might have prevented this disaster or improved the chances of compensation for victims and survivors.
Case studies like this would have been covered by the Supply Chain Act, which came into force at the beginning of the year and applies to companies – regardless of their legal form – that have their head office, main branch or registered office in Germany and employ more than 3,000 people. From 2024, the threshold will then be 1,000 employees. In the case of "affiliated companies", the employees of all group companies must be considered when calculating the number of employees; this also applies if the group company has its head office abroad.
Laying of the foundation: 2011
The cornerstone of the law was laid back in June 2011, when the United Nations adopted the so-called Guiding Principles on Business and Human Rights, which aimed to prevent business enterprises' violation of human rights. This defined the state's duty to protect and corporate responsibility to respect human rights in global supply chains. Excuses by large companies that, after all, you only pay for unit production and a subcontractor is responsible for the plight of workers are now even more unacceptable than they already were.
The Guiding Principles of the Supply Chain Act represent an essential milestone in the international debate on corporate responsibility. In the future, this responsibility will no longer be limited exclusively to the company's production or immediate supply chain; companies in the global economic landscape must finally also assume responsibility for the working conditions and human rights of their suppliers and partners. Exploited and disenfranchised workers who produce under inhumane conditions, e.g. for labels such as BOSS, Zara or Primark, etc., will finally have real access to their rights with a vital EU supply chain law to denounce their possibly violated rights and to be compensated.
For a fairer global economy
The UN Guiding Principles thus form a basis for a fairer and more responsible global economy. Recently, the issue of human rights due diligence in supply chains has gained importance. Cases of child labour, forced labour or even severe environmental violations in supplier companies are becoming known time and again.
However, the Guiding Principles are not binding, and it is up to individual countries to transpose them into national law. Nevertheless, they have led to a rethink in the business community and prompted companies to look closer at their due diligence obligations along the supply chain.
The Supply Chain Act Explained
Supply chains, the intricate networks that facilitate the journey of products from raw material suppliers to consumers, are the lifeblood of global trade. Despite their crucial role in connecting economies and enabling the flow of goods across continents, they've been scrutinised for opacity, leading to concerns about human rights abuses and environmental harm.
The Genesis of the German Supply Chain Act
The Act on Corporate Due Diligence Obligations in Supply Chains (Gesetz über die unternehmerischen Sorgfaltspflichten in Lieferketten, LkSG) emerged from these concerns. A series of scandals highlighting exploitation and human rights abuses within the supply chains of German companies underscored the need for tighter regulations and increased accountability, sparking public outrage and political calls for legislative action.
The Act's Impact on Corporate Responsibility
The Act signifies a significant policy shift in Germany, holding companies accountable for ensuring their supply chains are devoid of human rights abuses and environmental damage. It underscores Germany's commitment to ethical business practices and sustainable development, setting a benchmark for other nations.
The Act's Provisions and Implications
The German Bundestag passed the law in June 2021. It aims to ensure adherence to human rights and environmental standards in global supply chains. Companies above a specific size must exercise due diligence along their supply chain to prevent human rights violations and environmental harm. This includes regular risk analysis, preventive measures, and reporting on actions taken. Violations could result in fines and sanctions, bolstering corporate responsibility and promoting sustainable, fair, and transparent globalisation of business.
Strengthening Human Rights and Environmental Protection
In essence, the law fortifies human rights and environmental protection, encompassing:
Safeguards against child labour, forced labour, and discrimination,
Measures against land grabbing,
Occupational health and safety provisions,
The right to fair wages,
The right to form trade unions,
Protection against environmental violations.
Key Provisions of the German Supply Chain Act
The German Supply Chain Act is a comprehensive piece of legislation that ensures human rights and environmental standards are upheld throughout the supply chains of companies operating in Germany.
Scope of the Act
The Act applies to companies with headquarters or a branch in Germany with more than 3,000 employees initially, and this threshold will be reduced to 1,000 employees in 2024. The Act covers all sectors and is not limited to specific industries. It applies to a company's direct suppliers and extends to the entire supply chain.
Responsibilities of Companies under the Act
Under the Act, companies must conduct due diligence to identify, prevent and mitigate human rights and environmental risks in their supply chains. This includes establishing a risk management system, conducting regular risk assessments, implementing preventive measures, and providing grievance mechanisms. Companies must also document their due diligence processes and report on them annually.
Penalties for Non-compliance
Non-compliance with the Act can result in severe penalties. Companies can face fines of up to 2% of their annual turnover if they fail to meet their obligations. In addition, companies that receive fines exceeding a certain threshold can be excluded from public procurement procedures for up to three years.
Implications of the German Supply Chain Act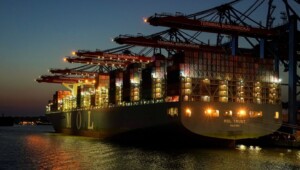 The German Supply Chain Act, while primarily a piece of German legislation, has far-reaching implications that extend well beyond the country's borders.
German Businesses
The Act represents a significant shift in the regulatory landscape for German businesses. Companies must now take a more proactive role in managing their supply chains, ensuring they are efficient, cost-effective, ethical, and sustainable. This may require substantial investments in due diligence processes, risk management systems, and supplier audits. However, it also presents an opportunity for German businesses to position themselves as leaders in ethical business practices, possibly enhancing their reputation and competitiveness.
International Businesses Operating in Germany
International businesses operating in Germany are also subject to the Act. Even companies outside of Germany may need to reassess their supply chain practices if they have significant operations there. This may challenge some, mainly if their home country's regulations are less stringent. However, it also urges these companies to improve their global supply chain practices, potentially leading to broader improvements in human rights and environmental standards worldwide.
E-commerce
The Act mainly affects the e-commerce sector with its complex and often global supply chains. E-commerce companies must ensure that their supply chains, from raw material suppliers to logistics providers, comply with the Act's requirements. This could require significant changes to sourcing strategies and supplier relationships. However, it also presents an opportunity for e-commerce companies to differentiate themselves based on ethical and sustainable business practices, which are increasingly important to consumers.
Potential Effects on Global Supply Chain Practices
The German Supply Chain Act could potentially broadly influence global supply chain practices. As one of the world's largest and most influential economies, Germany's regulatory decisions typically have a ripple effect, influencing the policies of other countries and the practices of multinational corporations. The Act could therefore contribute to a global shift towards more ethical and sustainable supply chains.
What's wrong with the Supply Chain Act? 
The German Supply Chain Act, a key step towards ethical supply chains, has also stirred up debate and criticism.
Critiques and Concerns
Critics argue that the Act burdens businesses, especially smaller ones, with extensive due diligence requirements. There's also fear that it could discourage sourcing from developing countries, potentially harming their economies.
Moreover, some believe the Act doesn't go far enough. They argue it only applies to large companies and doesn't cover all human rights abuses. Critics also note the Act doesn't hold companies directly liable for supply chain abuses.
The Act's enforcement mechanisms and impact on international trade have sparked debates. Critics argue that non-compliance fines aren't deterrent enough and question the German government's ability to enforce the Act effectively. Some countries view the Act as economic protectionism, potentially leading to trade disputes.
Calls for Improvement
Critics highlight gaps in the Act's due diligence, stakeholder engagement, and redress mechanisms. They argue that it doesn't consider biodiversity and climate impacts. The Supply Chain Law Initiative has called for improvements to the law and more vital EU-level legislation.
The Act has been described as a "Bureaucratic monster", causing concern among the Federation of German Industries (BDI) due to potential costs.
The German Supply Chain Act Compared to Other Countries
The German Supply Chain Act is among the most comprehensive pieces of legislation, but it is not the only one. Other countries have also introduced similar laws promoting ethical and sustainable supply chains.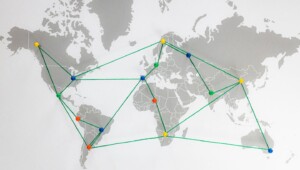 One of the most notable examples is the French Duty of Vigilance Law, which also requires large companies to establish and implement a vigilance plan to identify risks and prevent severe violations of human rights and fundamental freedoms, health, and safety of persons, and the environment. However, there are critical differences between the two laws. For instance, French law applies to companies with at least 5,000 employees in France or 10,000 employees worldwide. In contrast, German law initially applies to companies with more than 3,000 employees, reducing to 1,000 employees in 2024.
The UK Modern Slavery Act is another similar piece of legislation. This law requires businesses to publish a statement outlining their steps to prevent modern slavery in their supply chains. However, unlike German law, UK law does not penalise non-compliance.
Lessons That Other Countries Can Learn from Germany's Approach
Germany's approach to regulating supply chains offers several lessons for other countries. One of the critical strengths of German law is its comprehensive nature, covering both human rights and environmental standards. This holistic approach recognises the interconnectedness of these issues and the need for a coordinated response.
Another notable feature of German law is its enforcement mechanisms, including substantial fines and exclusion from public procurement procedures. This sends a strong message about the seriousness of the law and the consequences of non-compliance.
However, the German law also highlights the challenges of regulating global supply chains. The difficulties in monitoring compliance and the potential for unintended consequences, such as shifting sourcing away from developing countries, are issues that other countries must consider as they develop their legislation.
Bottom line
The German Supply Chain Act ushers in a new era of supply chain regulation, marking a significant milestone but not the terminus. As is customary with novel legislation, a phase of adaptation is anticipated as corporations align with the fresh mandates and regulatory bodies strive to ensure compliance.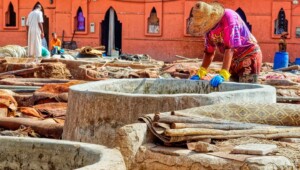 Anticipated Refinements to the Act
Predicting with certainty, the potential refinements to the Act are premature at this stage. However, a myriad of factors could instigate such amendments. Feedback from the corporate world, shifts in the global commerce landscape, or advancements in human rights and environmental standards could all play a role. Calls to broaden the Act's purview to encompass a more significant number of corporations or to fortify its enforcement mechanisms could be on the horizon.
The Act's Implications for Future Supply Chain Regulation: A Domestic and Global Perspective
Peering into the future, the German Supply Chain Act could wield substantial influence over the trajectory of supply chain regulation, both within Germany's borders and on the global stage. Domestically, the Act could catalyse further initiatives to champion ethical and sustainable business practices, potentially giving rise to supplementary regulations in related domains.
On the international front, the Act could serve as a blueprint for nations contemplating similar legislation. Given Germany's status as one of the globe's most formidable economies, its legislative actions carry significant clout, potentially positioning the German Supply Chain Act as a reference point for other nations. Nonetheless, the Act could also ignite debates about the optimal approach to supply chain regulation, with governments adopting diverse strategies.
Long-term Aspirations: A Global Shift Towards Ethical and Sustainable Supply Chains
The ultimate aspiration is for the Act to catalyse a worldwide transition towards more ethical and sustainable supply chains. Realising this ambition will necessitate sustained efforts from corporations, regulatory bodies, and civil society.
The UN Guiding Principles on Business and Human Rights: A Step Towards Fairer Global Economy
The practical implementation of the UN Guiding Principles and their efficacy in safeguarding human rights in the global economy remains to be seen. With a mere four months since the law's enforcement, it's premature to evaluate its impact. However, one certainty prevails: The UN Guiding Principles on Business and Human Rights have sparked a meaningful discourse and represent an initial stride towards a more equitable and sustainable global economic order.
We are sorry that this post was not useful for you!
Let us improve this post!
Tell us how we can improve this post?