"Geiz ist Geil" — Who doesn't know this snappy advertising slogan that always catches our ears? Thanks to such catchy phrases, brands such as "Saturn" have become firmly anchored in our minds, and we can hardly imagine everyday life without them. Will "store like a billionaire" make it into these ranks?
During the digital upheaval, in which online retail is almost perpetually growing and evolving, a new player has entered the scene that promises to change the e-commerce landscape: Temu.
Temu is not just another e-commerce platform; it has quickly become a serious competitor to established giants like Shein and Amazon. In a way, Temu represents a bridge between the East and the West, between the bustling streets of Shanghai and the technology-driven offices of Boston. Founded in 2022 in the U.S., Temu is an offshoot of PDD Holdings Inc., a Nasdaq-listed company based in Shanghai.
At a time when the market seems oversaturated with online marketplaces, Temu has found a niche by focusing on selling products in bulk at low prices, prices that often seem too good to be true. Download the Temu app or access it in your browser, and you're ready to order: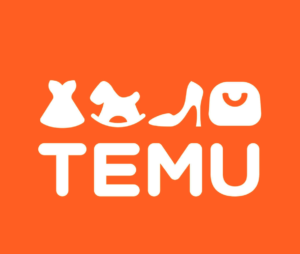 After all, at first glance, Temu's offers seem unbeatable: Smartwatches for EUR 2.50 or handheld game consoles similar to the popular Nintendo and PlayStation models for only EUR 30! The prices tumble at Temu, whether hammock or boxing gloves, are flogged at Temu for a paltry EUR 9.99, mind you, including delivery! However, only with standard shipping, which takes 5–14 days and applies to "almost all products", as Temu puts it.
And the offer is limitless, ranging from technology to fashion, household, and beauty items. Together with other platforms such as Shein and AliExpress, it represents Europe's up-and-coming Chinese online retailers. These marketplaces often showcase goods directly from Chinese vendors, with branded products being the exception. In a very short time, they have built up an impressive customer base and are now competing directly with well-known platforms such as Amazon.
The fusion of entertainment and shopping: a unique shopping experience.
In an era when online shopping often seems mechanical and impersonal, Temu has found a way to make the shopping experience more human and fun again. By introducing gamified elements into the shopping process, such as Fishland and Coin Spin, Temu offers its users products and entertainment. This gamification of the shopping process has led to increased customer engagement and users (often young) spending more time on the platform.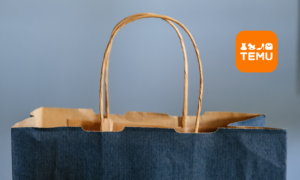 Community shopping: A concept that is conquering the West
Group buying has been around in Asia for some time, where customers join to buy in bulk to benefit from volume discounts. However, Temu has introduced this concept to the Western market, making shopping a communal experience. This sense of community and shopping contrasts with other platforms' often isolated shopping experiences. It has helped Temu stand out from the competition: Togetherness is a unique selling point, as paradoxical as that may sound.
How does Temu manage to be so inexpensive?
Temu works similarly to the well-known low-cost shopping app Wish. With Temu, sales are not made directly through the platform but are handled by external sellers. Instead of using its brands, Temu relies primarily on no-name products.
Another advantage for Temu is the often low prices of the items, which usually means no customs duty is incurred. Customs duty is only due on goods worth more than 150 EUR. Nevertheless, additional taxes such as import sales tax or excise duties could be incurred during import, which buyers must bear. Delivery services often advance these costs and claim them back when the package is delivered. More details on duty exemption for third-country purchases can be found here.
No additional charges apply when goods are purchased through an EU-registered online marketplace that pays VAT in an EU country. The buyer settles all applicable charges directly when making the online purchase. This procedure is known as Import One-Stop-Shop (IOSS). If the online retailer opts for this system, all taxes are already included in the stated purchase price. Interestingly, the imprint of Temu's German website indicates that the company is registered in Ireland.
Temu: Low prices – lousy quality?
Additional discounts of up to 95 per cent… and free shipping! The experienced online customer quickly becomes alert: What's the catch? 
A closer look reveals that many products' quality leaves much to be desired. The consumer centres warn, especially in the case of electrical appliances, as these often do not have European test seals and product safety is not guaranteed.
In this context, Westdeutscher Rundfunk (WDR) made 20 test orders at Temu, and the results were anything but satisfactory:
Some items delivered by shipping were found to have been damaged in transit. Furthermore, during a test purchase, WDR found that obligatory instruction manuals in German were missing. Electronic products also lacked the CE mark required in Germany. This mark (CE, "Conformité Européenne") is mandatory for products such as toys or household appliances in the EU. The producer confirms that the product complies with European regulations through this mark.
As is so often the case with inexpensive products, the workers usually pay the price and toil under questionable conditions – whether in China, India or Bangladesh. In addition, the environmental impact remains a critical issue. This is evident in the high amount of plastic processed and the enormous CO2 emissions, to name just two examples.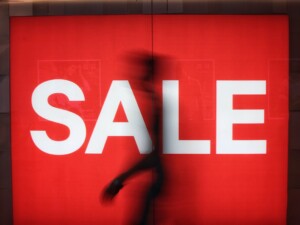 Temu and customs: hidden costs and how to avoid them
Temu's temptingly cheap offers shipped from non-EU countries can lead to suspicion among many buyers. After all, customs and tax charges can quickly drive up the initially low purchase price. However, Temu is different. The import sales tax, which usually is due on imports to Germany, is paid by Temu in advance. This is confirmed by the receipt that customers receive when they place an order. In addition, customer service confirmed that no other duties would be incurred.
As far as customs duties are concerned, they are only incurred in Germany when the declared value of goods exceeds EUR 150. However, Temu cleverly works around this problem by splitting orders so that the value of goods in each package remains below this limit. This was confirmed by test orders where the total value of the order exceeded 150 EUR, but the products were split into two packages so that the value of each package remained below the limit. At a glance, it looks like this:
Customs and Taxes
Those ordering from China at Temu should be prepared for three different cost items:
Customs fees vary depending on the types of products included in the shipment. Interestingly, no customs fees are charged for shipments with a total value of less than 150 EUR.
Import tax: this tax rate varies depending on the product category and is either 7% or 19%. It is levied regardless of the value of the goods, even if it is only 1 EUR.
Excise Taxes: Additional taxes apply to certain products such as alcohol, coffee and tobacco. Here, both the types of products and the total value of the order play a role. The pricing, whether inclusive or exclusive of shipping costs, can also influence the calculation.
Customs and taxes – this is how it is calculated:
There are usually two ways in which customs and taxes are settled:
Customs office: you will receive a notification from the customs office requesting payment.
Parcel service: The delivery service collects the fees directly upon delivery. A visit to the customs office may be necessary to prove the value of the goods. An online invoice showing the shipping charges separately may be helpful here.
Returns to Temu: What happens to the fees already paid? If a product does not meet expectations, it can be returned to Temu within 90 days – according to store information without additional costs. However, the refund process can take several weeks.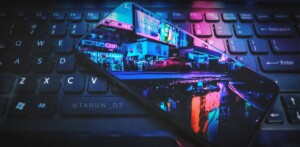 A look into the future of e-commerce
Temu has accomplished a lot quickly and established itself as a serious player in e-commerce. With its unique business model that combines entertainment and shopping and its ability to bring the concept of group buying to the West, Temu has shown that it is ready to change the game's rules. It remains to be seen how Temu will evolve in the coming years, but it's clear it's here to stay and make its mark on the market.
Stay up-to-date on the latest market trends, best practices and regulatory changes affecting cross-border selling by following us on LinkedIn.
We are sorry that this post was not useful for you!
Let us improve this post!
Tell us how we can improve this post?