The e-commerce platform Shopify has announced a substantial restructuring plan. The changes will result in a 20% reduction in workforce size and the sale of its logistics division to Flexport.
Shopify's move aims to refocus the company on its primary mission – making commerce more straightforward, more participatory, and more accessible. The company has indicated it wishes to eliminate distractions or 'side quests,' allowing it to channel its resources more effectively. This is particularly important as Shopify aims to harness the potential of AI to support its customers and improve its platform.
The company's logistics division was established to help e-commerce entrepreneurs navigate the complex logistics industry. Now, this division will be sold to Flexport, a global logistics company. This move will enable Shopify Logistics to expand and scale more effectively, aligning with Flexport's primary mission to improve global supply chain efficiency through software solutions.
Shopify also highlighted its commitment to its 'crafters,' the term used to describe the experts in their respective domains who build and develop Shopify's platform. The company aims to maintain a healthy balance between crafters and managers. The latter's role is facilitating the crafters' work and ensuring alignment with the company's roadmap.
PAYONE study: Convenience of e-commerce trumps privacy concerns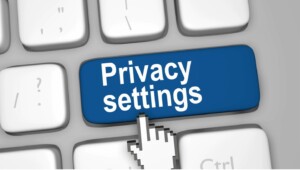 A recent survey conducted by PAYONE in Germany and Austria shows that over 70% of consumers regularly shop online. At the same time, however, the study also highlighted that purchase cancellations due to a lack of payment options or technical problems are common, resulting in lost sales.
The respondents indicated PayPal, purchase on account and Klarna as their preferred payment methods in e-commerce. It is striking that Austrian consumers are more sceptical about sharing their account data with online merchants than their German counterparts.
Interestingly, many consumers dislike registering and storing personal payment data in online shops. Nearly half of the respondents would like to be able to log in and pay at different online retailers with a single digital identity.
The study also found that consumers are increasingly shopping through online marketplaces, even though many only sometimes know which merchant they are ordering from. Despite concerns about sharing personal data, consumers appreciate these platforms' convenience.
Customs renewal: Lindner's anti-crime plan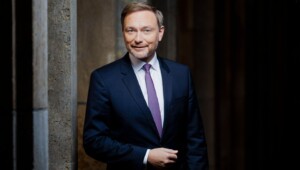 German Finance Minister Christian Lindner has presented a package of measures to strengthen customs in the fight against organised crime, reports Der Spiegel. The aim is to seize illegally obtained assets. The package includes the establishment of an OC combating centre in Cologne and regional OC investigation centres, as well as an innovation centre to provide technical support to customs.
The Financial Intelligence Unit (FIU), which is responsible for procedure-independent money laundering investigations, is to be headed by the Swiss Daniel Thelesklaf as of July.
Deutsche Post considers raising letter prices
Deutsche Post is considering an early increase in letter postage, even though the current fees are set until the end of 2024 as planned, reports Logistik-Watchblog.de. According to Post Board member Tobias Meyer, the company checks whether specific parameters are met before deciding. The Post justifies the possible increase with the sharp rise in costs, also reflected in the slump in profits in the first quarter of 2023. Deutsche Post wants to pass on the additional costs caused by high inflation and the new Verdi collective agreement to customers through the price increase. If the legal situation permits, consumers must prepare for higher letter postage.
Passkeys: Google's New Alternative to Passwords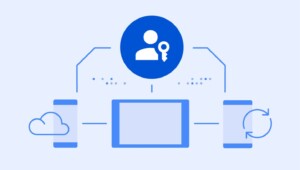 Google has started rolling out passkeys, a more accessible and secure alternative to passwords, across all major platforms for Google Accounts. Developed together with FIDO Alliance, Apple, and Microsoft, passkeys allow users to sign in to apps and websites using fingerprints, face scans, or screen lock PINs. Passkeys are more secure than SMS one-time codes and resistant to phishing attacks. Services like DocuSign, Kayak, PayPal, Shopify, and Yahoo! Japan had already implemented passkeys to enhance user sign-in experiences. Google Workspace accounts will also have the option to enable passkeys during sign-in. However, passwords and 2-Step Verification (2SV) will continue to be supported for Google Accounts.
We are sorry that this post was not useful for you!
Let us improve this post!
Tell us how we can improve this post?