In the first quarter of 2023, online sales of goods in Germany fell by 15.0 per cent to €19.4 billion, while sales of digital services rose by 28.2 per cent to €2.4 billion. Fashion retail recorded the most significant loss (-20.8 per cent). At the same time, online grocery was the only category to remain stable (+3.7 per cent).
All mail-order types recorded declines in turnover, with multichannel providers the hardest hit (-23.2 per cent). Martin Groß-Albenhausen, deputy managing director at bevh, explains that online retail will continue to consolidate due to political uncertainties. People are putting off purchases that are not urgently needed, while daily supplies and everyday domestic life are doing better.
In the first bevh industry barometer of the year, 45.6 per cent of retailers say that political requirements were overburdening them. Half of the online retailers (47.4 per cent) believe they will need more time to achieve the sales results from 2022. Nevertheless, 24.6 per cent of bevh members are optimistic about the future and think they will be able to overcome the crisis this year.
World economy 2023: IMF forecasts 2.9% growth
According to the IMF, global economic growth will be only 2.9 per cent in 2023, weighed down by high inflation and the consequences of the Russian attack on Ukraine, reports Der Spiegel. Growth remains historically weak, and 90 per cent of developed countries are expected to experience lower growth rates. Over the next five years, global growth will likely stay around three per cent, the lowest medium-term forecast since 1990.
Poverty and hunger could increase further, especially in poorer countries struggling to close the gap. Central now is more digitalisation, investments in renewable energies, structural reforms and international cooperation instead of geopolitical tensions.
According to IMF chief Georgieva, central banks have an essential role to play due to stubbornly high inflation. While they continue to raise interest rates, they must also monitor financial stability. Despite the collapse of several banks, banks have become more resilient since the 2008 financial crisis, she said.
Study: Germans order more often out of boredom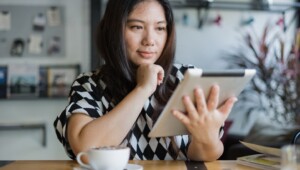 According to a study by TrustDeals, 61% of Germans buy online to feel good about it, and 68% would instead shop online than in a brick-and-mortar shop. The study also found that almost a quarter of Germans sometimes order out of boredom. In addition, 19% of respondents say they have already returned used or worn items. Free returns influence the ordering behaviour of Germans: 47% only order from webshops that offer free returns. Compared to the Netherlands, Germans order more frequently and online, with 28% saying they order everything online, compared to only 13% in the Netherlands.
Trade remedies impact on Indonesia-EU Trade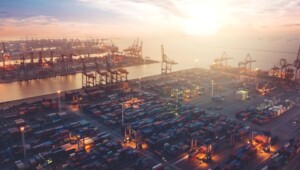 The European Union (EU) targets imports from Indonesia with anti-dumping and anti-subsidy investigations, with 15 such investigations since 2003 and four in the past three years alone, reports Global Compliance News. As Indonesia's manufacturing industry expands, exporters and EU importers need to be aware of the EU's anti-dumping and anti-subsidy actions and develop compliance, prevention, and action strategies.
The EU imposes duties on Indonesian imports if they are found to be sold at lower than the "normal value" or benefit from countervailable government subsidies. These duties, which can last for 12 years on average, have been substantial, resulting in reduced or halted EU imports of affected products. To mitigate potential impacts, Indonesian companies exporting products to the EU should monitor and adjust their costs and pricing practices, evaluate and optimize their sales structures, and prepare for investigations through playbooks, training, and monitoring of macroeconomic data. Prepared companies can obtain lower duty rates, limiting costs and potentially gaining a competitive advantage.
Croatia Adapts Tax System for the Digital Age
According to SNI, Croatia's Ministry of Finance and Tax Administration is working on a new financial project to adapt to the digital age, integrate VAT, maintain e-Archives, and enable cashless payments via e-Invoice. The project is set to be finalized in 2024 and will include the following:
Establishing an account for declaring non-cash accounts issued by state bodies to the tax office and financializing accounts for B2G transactions.

Enabling cashless payments via electronic accounts for B2B transactions, maintaining active ledger records in the VAT system, and designing an integrated e-archive.

Developing a free application for small taxpayers to issue e-Invoices.
The project aims to simplify tax returns, increase transparency in business and payments, enable credit checks, and transition from paper to digital archives.
Alibaba's AI Model Challenges OpenAI, Google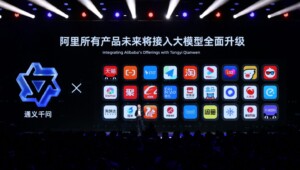 Alibaba Group has launched its AI language model, Tongyi Qianwen, aiming to compete with OpenAI, Microsoft Bing, and Google Bard, reports Business Today. The large language model will initially be integrated into DingTalk, Alibaba's workplace messaging app, and later added to Tmall Genie, the company's voice assistant. Alibaba Cloud also plans to offer Tongyi Qianwen to clients for custom language model development. The model is based on Alibaba's proprietary pre-trained model framework, Tongyi, and can converse in both Chinese and English. Baidu has similarly introduced its chatbot Ernie as a large language model competitor.
We are sorry that this post was not useful for you!
Let us improve this post!
Tell us how we can improve this post?