German municipalities set a new record for trade tax revenues in 2022. With an impressive increase of 14.9 per cent, revenues amounted to around 70.2 billion euros. This follows the record year 2021, which has already recorded a high since 1991 after a decline in the first corona year of 2020. Saxony-Anhalt and Rhineland-Palatinate topped the list with increases of 34.8% and 26.7%, respectively, while Hamburg, as a city-state, achieved a plus of 23.6%. Brandenburg was the only federal state to record a decline of 3.8%. Revenues from property taxes A and B also increased, with total revenues from real taxes reaching 85.5 billion euros. Interestingly, the average assessment rate for trade tax remained unchanged at 403%, while the assessment rates for property taxes A and B increased.
How did the economic recovery after the pandemic contribute to increased trade tax revenues?
After the initial shock of the pandemic, many companies adapted their business models and went digital, leading to recovery and even expansion in some sectors. This, combined with government aid programs and general economic recovery, contributed to increased business tax revenues.
What could be the reasons for the significant differences in increases between the federal states?
Differences in increases between states could be due to various factors, including the state's economic structure, the presence of large businesses and industries, and regional investment programs and initiatives.
How might tax revenues develop in the coming years, especially in light of global economic uncertainties?
Tax revenues could remain volatile in the coming years, depending on global economic trends, potential new pandemic waves, and geopolitical events. However, it can be assumed that continued digitisation and innovation in various industries will continue to generate growth and, thus, tax revenues.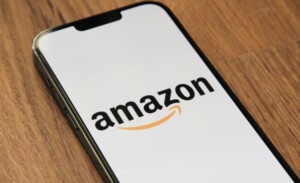 Amazon relies on fees: costs for sellers who avoid fulfilment services
New Fee Structure at Amazon, the e-commerce giant, is planning a significant change in its fee structure that will directly affect many sellers. Beginning October 4, 2023, a "self-shipping fee" will be introduced for sellers who ship their packages rather than using Amazon's fulfilment service. This decision comes at a time when logistics and shipping costs are increasing worldwide. Industry analysts say the fee is Amazon's way of increasing the efficiency of its logistics networks and encouraging sellers to use the company's fulfilment service more.
Impact and Reactions
This fee could be problematic for many sellers, especially those who have already invested in their own shipping and warehousing solutions. The additional costs could reduce their profit margins, forcing them to raise prices or look for alternative selling platforms. There are also concerns about the indirect impact of this change. While centralised fulfilment by Amazon could result in faster delivery times, individual packaging options or personalised notes could be lost. Jason Boyce, whose company Avenue7Media helps online sellers, raised concerns about the potential antitrust implications of this fee and Amazon's stance on the FTC.
In summary, this fee increase could further strain the relationship between Amazon and its sellers, especially in an environment of mounting regulatory scrutiny.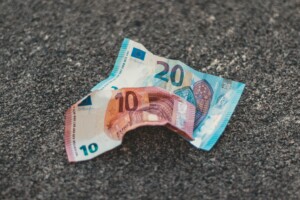 Digital euro: Bundesbank forecasts introduction only in a few years' time
The Bundesbank does not see the introduction of a digital euro in the immediate future. According to Bundesbank Executive Board member Burkhard Balz, it could take until 2027 before a digital version of the euro is available to the general public. This assessment was shared at an event in Hanover on Thursday. Balz stressed that the introduction of such a digital means of payment must be carefully planned and implemented due to its importance and complexity.
Decisions and challenges
The European Central Bank (ECB) plans to decide in the autumn, probably in October, whether to enter a preparatory phase with the project. Balz, responsible for cash, payments and settlement systems on the Bundesbank Executive Board, is also a member of the ECB's Digital Euro Task Force. He stressed the importance of dialogue with politicians in the coming months. The EU Commission already presented a legislative proposal for the introduction of a digital euro in June, which still has to be approved by the EU states and the EU Parliament.
Possible functions and limits
It is expected that users will be able to store the digital euro on their smartphones, although other access options, such as cards, could be added later. For less tech-savvy people, this could be a valuable option. It is stressed that the use of digital currency should be simple and straightforward. Safeguards are also discussed to minimise potential risks to monetary policy and financial stability. One suggestion is the introduction of holding limits, but the exact amount has yet to be determined.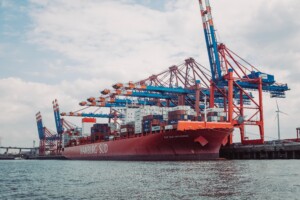 Online retail: companies focus on growth through exports
According to a recent study by Stripe, nearly two-thirds of the online businesses surveyed in Germany plan to expand into new countries within the next two years. Remarkably, more than 80 per cent of small businesses in online commerce are already active in several countries. Despite global economic uncertainties, optimism in online retailing about international growth opportunities remains. 66 per cent of online businesses surveyed worldwide and 64 per cent of German businesses have plans to expand into new markets in the next two years. The study is based on interviews with over 1,000 executives and 10,000 consumers in nine countries, as well as aggregated transaction data from Stripe.
Digital exporting as a growth driver
Digital exporting extends the reach of businesses far beyond their local markets. Industries that were traditionally local, such as education, can now offer their services internationally. This opens up new revenue streams and allows companies to benefit from global trends and demand.
Technological facilitation
Advances in technology, especially in e-commerce, have significantly lowered the barriers to international trade. Businesses can now more easily enter new markets, accept payments in different currencies and adapt to local regulations.
Consumer expectations
Globalisation and the internet have shaped consumer expectations. Many are now more open to buying products and services from other countries. The younger generation, in particular, shows a high acceptance of cross-border purchases, be it for digital services or physical products.
About the study
The findings come from analysis of aggregated transaction data on the Stripe platform and surveys of 1,700 business leaders and 11,500 consumers in nine global markets: Australia, France, Germany, Ireland, Japan, Mexico, Singapore, the UK and the US.
Stay up-to-date on the latest market trends, best practices and regulatory changes affecting cross-border selling by following us on LinkedIn.
We are sorry that this post was not useful for you!
Let us improve this post!
Tell us how we can improve this post?