Despite global uncertainties, Germany's courier, express, and parcel (CEP) industry reliably delivered 4.15 billion items in 2022, according to the KEP Study 2023 by the Bundesverband Paket und Expresslogistik (BIEK). Although the market declined by 7.9% compared to 2021, it is 14% above pre-Corona levels.
It has been observed that the high demand for CEP due to the pandemic has come to an end, resulting in a decline in the industry. B2C shipments have decreased by 10.6%, and B2B shipments have fallen by 4%. However, the CEP industry continues to be a significant employer, providing jobs to approximately 257,800 people in 2022, which is 13,200 more than before the pandemic.
The Chairman of BIEK, Marten Bosselmann, expressed gratitude to the committed employees and emphasized the importance of the industry as an employer. Despite the current challenges, the CEP market is predicted to grow again in the second half of 2023, with an annual growth rate of 3.3% and an estimated 4.9 billion shipments in 2027.
EU Commission presents draft law for digital euro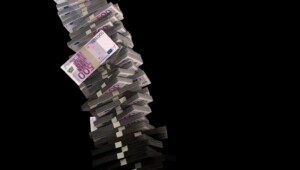 The EU Commission has proposed a draft law for a digital euro to serve as an additional means of payment alongside coins and notes. This proposal comes at a time when the European Central Bank (ECB) is still considering the introduction of a digital euro. A final decision by the ECB is expected in October this year.
An ECB document entitled "Update on the Digital Euro Project" provides an overview of the project's progress. The ECB stresses that the digital euro will benefit all parts of society, including citizens, traders, and intermediaries. It will serve as an additional European digital payment instrument, ensure privacy and access, and be free for basic services. It will also increase resilience and strengthen bargaining power.
EU strengthens product safety with new regulation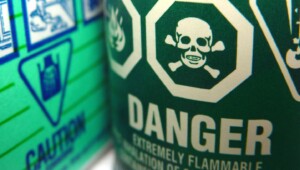 On 12 June 2023, a new EU regulation that strengthens product safety and sets specific requirements for online trade came into force. The rules, which will apply from 13 December 2024, aim to ensure that only safe products can be sold and improve the traceability of dangerous products.
Online marketplace operators must establish a central contact point for market surveillance authorities and consumers. The regulation also includes rules for effective product recalls and importing non-harmonised products into the EU. In addition, the criteria for assessing the safety of products have been redesigned.
Switzerland Unveils' Passar', a Digital Goods Traffic System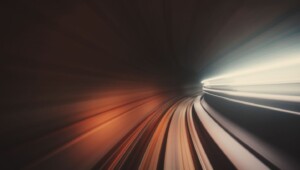 The Federal Office for Customs and Border Security (FOCBS) has initiated the first phase of 'Passar', a digital goods traffic system designed to streamline and expedite cross-border goods traffic. This development is part of the DaziT digitalisation and transformation programme.
Passar 1.0, now live, will handle the digital processing of transit and export of goods. The second phase, Passar 2.0, set for early 2025, will manage goods import and other special procedures. The system allows companies to manage their data independently, and goods declarations become legally binding only when the border is crossed, increasing flexibility and reducing administrative effort.
In tandem with Passar 1.0, Switzerland is implementing the European Union's new reporting model for transit (NCTS Phase 5). The DaziT programme aims for the comprehensive digitalisation of all customs and duty collection processes, with further enhancements planned in the second stage of Passar.
Alibaba Sets Sights on European Expansion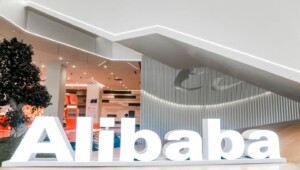 According to the company's president, J. Michael Evans, Alibaba Group plans to prioritise its expansion in Europe by building local businesses and online platforms outside China, according to the company's president, J. Michael Evans, reports Reuters. Speaking at a technology conference in Paris, Evans revealed that Alibaba's TMall, which serves local brands and customers in China, will be replicated in Europe to cater to local markets.
The company has initiated a pilot project in Spain, which it plans to extend across Europe. This move comes after Alibaba decided to split into six units in March and explore fundraising or listings for most of them. This restructuring followed a two-year regulatory crackdown on China's tech sector.
Evans also addressed queries about Alibaba's founder, Jack Ma, who withdrew from public view in 2020 after criticising China's regulatory system. Evans confirmed that Ma, who remains Alibaba's largest shareholder, is well and continues to care deeply about the company. Ma is teaching at a Tokyo university and spending more time in China.
Study: 50% of Young Europeans OK with Fakes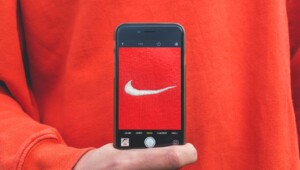 A European Union Intellectual Property Office (EUIPO) study found that while Europeans are increasingly aware of the risks of counterfeit goods and illegal content, the price remains crucial, particularly among young consumers. The study revealed that 80% of Europeans believe criminal organisations produce counterfeit products and that such purchases harm businesses and employment. Furthermore, 83% think buying counterfeits supports unethical behaviour, and two-thirds recognise potential threats to health, safety, and the environment.
However, the study also found a disconnect between awareness and behaviour. One in three Europeans finds it acceptable to buy counterfeit products if the genuine product is too expensive. This figure rises to 50% among consumers aged 15-24. In the past year, 13% of Europeans admitted to intentionally purchasing counterfeits, increasing to 26% among those aged 15-24.
The study also highlighted variations among countries, with Bulgaria leading in the intentional purchase of counterfeits at 24%, followed by Spain, Ireland, Luxembourg, and Romania.
EUIPO's Executive Director, Christian Archambeau, stressed the importance of understanding perceptions to engage in meaningful dialogues and awareness campaigns. He noted that the study provides insights into the perception of infringement of intellectual property rights and underlines the need to support consumer protection.
Poland Takes Action Against Single-Use Plastics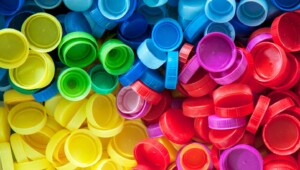 Poland has enforced a new law implementing the Single-Use Plastics Directive, introducing several obligations and bans on businesses that market single-use plastic products. The law came into effect in May.
The new regulation prohibits the importation of specific products, including handle cotton buds, cutlery, plates, straws, stirrers, balloon sticks, and expanded polystyrene food and drink containers. Businesses must also pay a fee for marketing products such as food containers, wrappers, balloons, wet wipes, and plastic bags.
The law mandates product labelling in accordance with EU legislation, financing of educational campaigns, and record-keeping and reporting on compliance with these obligations. Retail and catering outlets and vending machine operators are also subject to the new law. Non-compliance, including failure to pay the applicable fees, could result in fines of up to 50% of the unpaid fee or administrative fines of up to PLN500,000 (approximately EUR110,000) per violation. Businesses are advised to verify their obligations under the new law and consider implementing procedures to identify events subject to the plastic tax and facilitate compliance.
We are sorry that this post was not useful for you!
Let us improve this post!
Tell us how we can improve this post?