Despite the challenging market conditions, the OTTO Group recorded a GMV (Gross Merchandising Value) of 6.3 billion euros in the financial year 2022, a decline of 8.6 per cent compared to the previous year. However, the group remains optimistic as it has expanded its marketplace partnerships to over 5,000 partners and increased its sustainable product offering to 626,000 items. The number of active customers remained stable at 11.3 million, although they bought smaller baskets.
The OTTO Group is pursuing ambitious sustainability goals by expanding its sustainable product range to over one million products by 2025 and becoming carbon-neutral in its business processes by 2030. The company is experiencing encouraging growth in Advertising Services, and the number of employees in the tech sector is steadily increasing. With 29 per cent of women in tech jobs, OTTO is well above the Germany-wide average of 18 per cent.
Otto relies on biofuels for climate-friendly sea freight
Online retailer Otto aims to reduce sea freight emissions by 15 per cent by the 2023/24 financial year to be climate-neutral by 2030, reports logistik-watchblog.de. To achieve this, the company cooperates with the Dutch biofuel pioneer, GoodShipping. Instead of conventional ship diesel, biofuels from waste streams such as used cooking oil are to be used to reduce greenhouse gas and pollutant emissions. The changeover does not require any conversion of the container ships. DHL Global Forwarding is also already using GoodShipping's fuel mix. As maritime transport is responsible for 2.2 per cent of global CO₂ emissions, climate protection in this area is incredibly important.
E-Commerce Booms in the Netherlands, Focus Turns to Services
Dutch online sales exceeded €33.3 billion in 2022, a 9% increase from the previous year. Despite the rise in sales, the number of transactions declined by 5%, indicating that consumers bought fewer items but at higher prices. The Thuiswinkel Market Monitor revealed a shift towards a more service-oriented e-commerce market, with spending on services growing significantly while product spending decreased.
Cross-border purchases declined by 5%, but the total amount spent increased by 20%. The growth was primarily driven by package travel and flight ticket expenditures. The US, Austria, Great Britain, and Germany were popular destinations. Mobile purchases using smartphones also rose, accounting for 33% of online sales in 2022, up from 29% in 2021. iDeal remained the most popular payment method, with 70% of platform transactions.
Italy Cracks Down on VAT Fraud; Public Officials Held
Italian Financial Police arrested 12 individuals, including four public officials, in a major operation targeting a Naples-based criminal group suspected of orchestrating massive VAT fraud, reports EPPO. The group allegedly used 170 shell companies across multiple countries to trade electronic equipment, primarily AirPods, with fake invoices, evading VAT payments. The scheme, which operated from 2017 to 2022, distorted market competition and laundered criminal profits through metal companies selling copper and wire rods. The individuals arrested face conspiracy charges, VAT fraud, corruption, hacking, and money laundering. An ongoing investigation also examines a €200 million fictitious VAT credit sold by a US company to several Italian firms.
EU Takes Aim at Twitter Blue's Misleading Pricing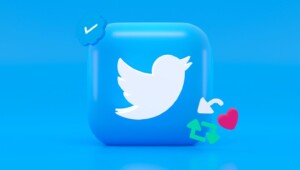 Elon Musk's Twitter Blue subscription service is violating European Union consumer protection laws by not including value-added tax (VAT) in its advertised prices, according to an EU consumer watchdog, reports Business Insider. Twitter Blue, a key project for Musk to boost the social media platform's profitability, rolled out in EU countries in February and March. Prices advertised in EU countries do not include VAT, which varies between nations, contravening EU regulations that require companies to display total prices, including VAT. Representatives of the European Consumer Centre in Ireland confirmed that Twitter Blue's pricing display breaches the "unfair business-to-consumer commercial practices" directive.
Amazon Smart TVs enter the German market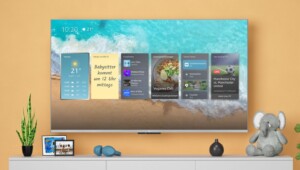 Amazon is bringing its Fire TV Omni-QLED series, Fire TV 4 series and Fire TV 2 series smart TV models to Germany. The top model, the Omni-QLED series, features a 4K QLED display and hands-free Alexa voice control. The Ambient TV feature turns the TV into a personal display for Alexa widgets, artwork, or photos. The Fire TV 4 series offers 4K Ultra HD, HDR10, HLG and Dolby Digital Plus for a vibrant movie experience. The Fire TV 2 series brings the Fire TV experience to every room of the house at an attractive price. Designed by Amazon, the smart TVs combine live TV and streaming content on the home screen and support HD antenna, cable or satellite services, and streaming apps such as Netflix, Prime Video, Disney+ and YouTube.
We are sorry that this post was not useful for you!
Let us improve this post!
Tell us how we can improve this post?