In its annual report, product experience company Akeneo has revealed vital trends shaping consumer behaviour in 2023.
The cost-of-living crisis has led to 66% of consumers spending more time researching purchases, and 63% would abandon a trusted brand after a negative product information experience.
The study also highlights the importance of blending online and offline shopping experiences, with 84% of consumers researching online before buying offline and 77% exploring in-store before purchasing online.
Technology's role in shaping shopping experiences is emphasised, with two-thirds of consumers likely to become loyal customers if brands leverage technology for engaging experiences.
The report also warns of the high return rate (54%) due to inaccurate pre-purchase product information, causing logistical issues and extra costs for brands.
Finally, the influence of online influencers is significant, with 58% of consumers making purchases based on their recommendations and 40% willing to pay more for brands that align with their values.
Germans open to AI, but data protection important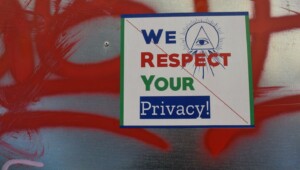 More than half of Germans (54%) welcome support from artificial intelligence (AI) in their daily lives, according to a representative survey commissioned by GMX and WEB.DE. Respondents see a benefit in AI assistance, mainly when composing texts such as emails and birthday wishes (24%), as well as legal issues (21%).
When shopping online, 18% of respondents would use AI assistance, while 16% would use AI to answer health questions and plan travel. However, significant scepticism about AI remains, with 35% of respondents preferring not to use it.
Privacy concerns are significant, with a quarter (24%) of respondents fearing AI will compromise data protection. Almost a third (32%) expect difficulty distinguishing between facts and AI-generated disinformation. On the positive side, 20% of respondents expect less time on tedious tasks through AI, and 17% hope to be inspired by new ideas.
"Offerings like ChatGPT have sparked consumer interest in AI assistance in everyday life. However, current AI chatbots from American providers are still far from trustworthy assistants. They neither protect sensitive private information nor are they reliable sources of information, reflected in the scepticism of a third of respondents. There is a great opportunity here for European providers to create privacy-compliant and trustworthy alternatives," says Jan Oetjen, CEO of GMX and WEB.DE.
Despite the limited availability of services with integrated AI assistance, 12% of Germans would be willing to pay for it. In comparison, over two-thirds (69%) reject it.
Germany's New Financial Criminal Police Office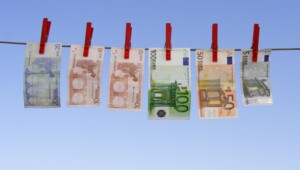 The Federal Office for Combating Financial Crime (BBF) will start its work in Cologne in January 2024. This emerges from the "Financial Crime Control Act" draft presented by Finance Minister Christian Lindner, reports Tagesspiegel.de. The aim is to overcome the fragmentation in the fight against money laundering and to establish a networked approach in Germany.
The centrepiece of the BBF will be the "Investigation Centre Money Laundering (EZG)", which will focus on illegal financial flows to identify criminal networks and professional money launderers. The responsibilities of the Federal Criminal Police Office and other authorities will remain. Still, the BBF will coordinate closely with the federal states.
Lindner also plans to introduce an "administrative asset identification" and a "real estate transaction register" to give money laundering and law enforcement authorities digital access to real estate data.
Germany, often called a "money laundering paradise", sees billions of euros laundered annually, with only a fraction being prosecuted. With this large-scale reform, Lindner wants to end this reputation.
The previous anti-money laundering unit, FIU, has made negative headlines in the past, especially for not processing money laundering suspicious activity reports. With the new BBF, Lindner hopes to remedy these problems.
Lindner's guiding principle in the fight against financial crime is: "Follow the money." The new Financial Crimes Bureau will independently focus on illegal financial flows, instead of treating money laundering as a by-product of other investigations.
Digital Platforms Face New UK Reporting Rules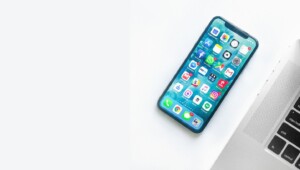 In a significant move towards greater transparency and accountability, the UK government has introduced new reporting rules for digital platforms. These rules, detailed on the government's official website, ensure that digital platforms, including social media networks and online marketplaces, report harmful content and behaviour to the authorities.
Under the new rules, digital platforms are required to report suspected harmful content or behaviour that could pose a risk to national security or the safety of children. This includes content related to terrorism, child sexual exploitation and abuse (CSEA), and other serious crimes. The rules also extend to harmful behaviour such as cyberbullying and online harassment.
The government aims to make the digital world safer for users, particularly children and vulnerable individuals. It also seeks to hold digital platforms accountable for the content they host. The rules stipulate that platforms must report harmful content to the relevant authorities within 24 hours of detection. Failure to do so could result in penalties. However, the nature of these penalties must be specified in the initial announcement.
The new rules also require digital platforms to keep records of reported content for at least six months. This ensures that evidence is preserved for potential investigations by law enforcement agencies.
Introducing these rules marks a significant step in the UK government's ongoing efforts to regulate the digital world. It reflects a growing recognition of digital platforms' role in society and their potential risks if not correctly managed. However, the effectiveness of these rules will ultimately depend on how they are enforced and the willingness of digital platforms to comply.
Deutsche Post under suspicion of cartel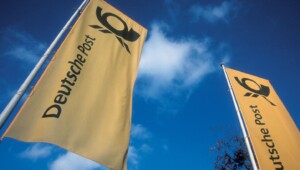 The Bundeskartellamt has initiated proceedings against Deutsche Post Inhaus Services, a subsidiary of the DHL Group, and against two other logistics service providers, reports SZ.de. There are suspicions of unfair agreements that could restrict competition.
Deutsche Post Inhaus Services offers a complete service for business customers and dispatches well over six million items annually. According to the Postal Act, the company must offer parts of its services to direct competitors.
Swiss Post emphasises that it fulfils this obligation and is convinced that the agreements align with competition law. The Federal Cartel Office has made the suspicion of an infringement public but, at this stage, cannot make any statements on the outcome of the proceedings.
Austrian Post launches "Post Loop"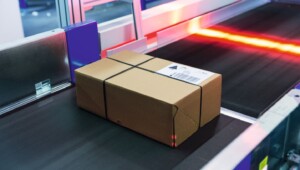 Österreichische Post AG has launched a new service called "Post Loop", which allows business customers to send products in reusable packaging, reports logistic-heute.de. The telecommunications provider Drei Österreich is the first customer to use this service. The reusable packaging is collected by Austrian Post, processed and made available for the next shipping cycle. The service is offered in two tariffs, allowing companies to use their reusable packaging or rent packaging directly from Austrian Post. The introduction of "Post Loop" is part of the Austrian Post's efforts to increase sustainability.
Alibaba Cloud: New Standalone Tech Giant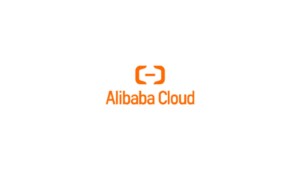 Alibaba Group has announced plans to spin off its cloud computing division, Alibaba Cloud, into a separate company. The move is part of a broader strategy to focus on core business areas and foster growth in the rapidly expanding cloud computing market.
Daniel Zhang, CEO of Alibaba Group, will take on the role of chairman of the new company. At the same time, Eddie Wu, a co-founder of Alibaba, will serve as CEO. Joe Tsai, executive vice chairman of Alibaba Group, will also join the new company's board.
In a letter to employees, Zhang explained that the spin-off would allow Alibaba Cloud to "better pursue its mission in the digital era, have more flexibility in strategic planning and talent recruitment, and collaborate more deeply with partners in the ecosystem."
Alibaba Cloud is Asia's largest cloud service provider and the third largest globally. It has been a significant driver of Alibaba Group's revenue growth, increasing by 37% year-on-year in the quarter ending June 2021.
The spin-off is expected to provide Alibaba Cloud with greater operational flexibility and the ability to attract and retain top talent. It will also enable the company to collaborate more effectively with partners and customers in the digital ecosystem.
The move comes when the global cloud computing market is experiencing rapid growth, driven by increased digitalisation and the shift towards remote work amid the COVID-19 pandemic. Alibaba's decision to spin off its cloud division reflects its commitment to capitalising on this trend and strengthening its position in the global cloud market.
The spin-off is subject to customary closing conditions and regulatory approvals. The company still needs to provide a timeline for the completion of the spin-off.
We are sorry that this post was not useful for you!
Let us improve this post!
Tell us how we can improve this post?