The German Ministry of Finance (BMF) has updated its national VAT legislation to align with EU laws; specifically Article 36a of the EU VAT Directive introduced in 2020 as part of the Quick Fixes., reports Meridian Globalservices. This alignment focuses on the VAT treatment of chain transactions, where multiple parties are involved in the delivery of the same goods across different Member States.
In such transactions, identifying the "moved" or "non-moved" supply was complicated. The latter was treated as an intra-Community supply. This confusion was particularly pronounced when an intermediary organised transport instead of the first or last party.
The BMF's recent clarification now allows the intermediary to decide how the supply should be treated for VAT purposes. It outlined two scenarios: one, where the intermediary arranges transport from the Member State of dispatch, and the other, where the intermediary not only arranges transportation but also provides its VAT ID in the Member State of dispatch to the supplier before the supply.
This clarification will apply to all open cases and is seen as a long-overdue but welcome step towards correctly applying VAT in business-to-business chain transactions involving Germany. It is recommended that companies participating in such transactions review their operations to ensure proper VAT determination.
New DHL regulation: Who pays for lost parcels?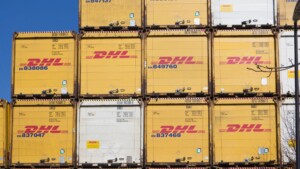 DHL will offer the recipient's signature as an additional chargeable service for 19 cents plus VAT from 1 July 2023, reports Logistik Watchblog. This move could have legal implications for consumer goods, as sellers bear the transport risk and are liable until the goods are successfully delivered. In cases where customers claim they have not received the goods, even though tracking confirms the delivery, the lack of signature could lead to liability issues. Sellers could be forced to refund the purchase price without receiving a replacement from DHL. In B2B trade, nothing changes in practice, as liability ends when the goods are handed over to DHL.
Zalando expands outlet network in Germany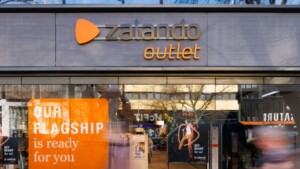 In the summer of 2023, online fashion platform Zalando will open two new outlets in Frankfurt and Bielefeld. The new store in Frankfurt will offer around 2,000 brands on four floors and approximately 1,700 square metres. The outlet in Bielefeld will open at the end of August, offering about 15,000 items from various brands on around 1,500 square metres. With these new openings, Zalando will operate 13 outlet stores in Germany. The outlets serve as a strategic complement to Zalando's online offering and enable the selling of items that can no longer be offered online.
E-invoices mandatory in Poland from July 2024
From July 2024, the use of e-invoicing will be mandatory in Poland, reports Prawo.pl. The government stipulated this in a recently adopted legislation. The aim is to simplify business transactions, accelerate the digitalisation of the public sector and reduce costs through faster document processing. Nevertheless, there are concerns among some entrepreneurs about the possible disadvantages of the system.
eBay Backs Luxury Dress Sharing Platform The Volte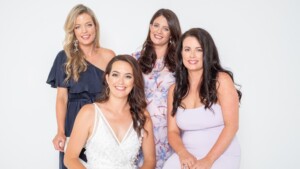 eBay Ventures has led a successful Series A funding round for The Volte, a luxury dress-sharing platform. The two companies plan to form a commercial partnership to reduce fashion disposability and promote a circular economy. The Volte's platform, which allows individuals to monetise their designer wardrobes, currently boasts over 70,000 listed dresses and 300,000 active monthly users. The recent funding round, which was oversubscribed, totalled approximately AUD 4 million.
We are sorry that this post was not useful for you!
Let us improve this post!
Tell us how we can improve this post?