The EU's Taxation and Customs Union (DG TAXUD) is taking significant strides towards a carbon-neutral continent. The plan includes the implementation of the Carbon Border Adjustment Mechanism (CBAM), which will adjust the price of carbon-intensive products imported into the EU to match the price of similar products produced within the EU. This will ensure a level playing field and encourage global decarbonisation.
A Stronger and Fairer Single Market
DG TAXUD is also working towards a more robust and fairer single market. This includes the evaluation of the VAT administrative cooperation regulation, assessment of the transposition of various directives, including the recast Excise Duties directive, the Directive on alcohol excise duty, and the Directive regarding defence efforts. The plan also includes the implementation of the Technical Support Instrument, which will assess Member States' requests for assistance with their reforms.
Implementing EU Programs
DG TAXUD will be implementing several EU programs in 2023. This includes the Customs and Customs Control Equipment Instrument (CCEI), which aims to develop a more modern Customs Union to facilitate trade, safeguard revenues, and protect citizens and businesses. The plan includes adopting many acts and regulations, such as the Implementing Act for the Union Customs Code Work Programme and the Implementing Act for the technical arrangements of the Union Customs Code.
Promoting Data Protection and Knowledge Management
The plan also includes key actions on data protection and knowledge management. This includes organising awareness-raising sessions, getting the Joint Controllership Agreement with Member States ready for signature, and ensuring up-to-date data protection records. The plan also includes the operation of the "Ask Your Questions" TAXUD internal helpdesk and the assessment of relations with external stakeholders once per year.
Environmental Management
In 2023, DG TAXUD will continue actively promoting a greener approach in its working methods within the EMAS framework. This includes promoting an even more extensive use of digital tools, raising awareness internally and with Member States to reduce the day-to-day impact of the administration and its work, and promoting environmentally friendly events such as online expert meetings.
E-commerce prices remain stable despite inflation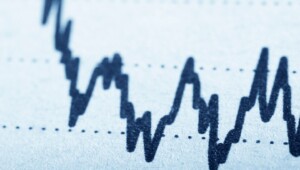 Inflation is noticeable in stationary retail but largely absent in online retail. An analysis by the e-commerce service provider Remazing for the Handelsblatt showed that many prices on the Amazon Marketplace are even below the level of the previous year.
In some categories, prices even fell in March compared to last year. For baby products, the average price decreased from 75.68 euros to 73.05 euros and for beauty products, 12.34 euros to 12.06 euros. In contrast, household goods and furniture prices rose from 134.45 euros to 147.01 euros over a year.
According to Beck, there are several reasons why price increases in e-commerce fail to materialise. One of them is the high price transparency on Amazon, which limits fierce competition and price increases. In addition, Amazon algorithms react sensitively to price increases and immediately reduce the visibility of products.
Nevertheless, the need for inflation in e-commerce impacts online retailers' sales. While brick-and-mortar retailers are seeing high sales increases due to grocery price hikes, many e-commerce companies suffer sales losses.
Despite the high price pressure, many brand manufacturers have developed strategies to make profits in online retail. One example is bundling items, which increases the basket value and reduces logistics costs per product.
Live commerce on the rise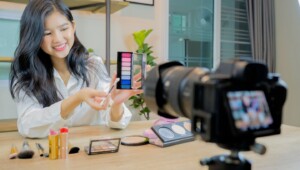 A study by GetApp, a comparison platform for business software, has revealed the potential of live commerce in Germany. While the trend originated in China and is already established there, the development in this country is still early. Nevertheless, some consumers are already interested and have gained initial experience with live commerce. Well-known brands such as Douglas, Tchibo, Media-Markt-Saturn and Lidl are already testing the innovative shopping format.
Live commerce, or livestream shopping, allows businesses to market and sell products and services via live streams on digital platforms such as YouTube, Instagram, or retailers' websites. In doing so, they can interact with customers in real-time, answer questions and provide an interactive shopping experience. The combination of online shopping and live video opens up a new dimension of shopping.
The study examined consumers' willingness to try live commerce, use of different platforms, and interest in specific products. Although most respondents (67%) are already familiar with the concept, only 33% have participated in a live commerce shopping event. However, 38% of consumers show interest in trying live commerce.
The fashion and grocery industries are prevalent among those who have experienced live commerce. The use of social media platforms such as Instagram or TikTok tops the list (66%), followed by video streaming platforms such as YouTube and Twitch (70%). Consumers use live commerce to discover new brands and products, shop online and be entertained. Popular product categories for live commerce are fashion, food, and electronics.
The study also indicates that influencers are preferred as hosts for live commerce events, followed by experts on the featured products. However, there are differences in preferences between the different generations. Younger generations prefer influencers, while older consumers favour product experts as hosts.
Retailer Blocks 42K Customers Over Returns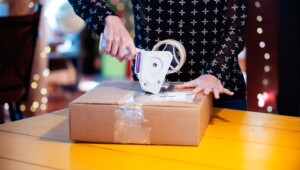 To curb the high costs associated with returns, Swedish-based online fashion retailer Boozt AB has blocked 42,000 customers from its site, reports Business Insider. The company cites these returns' financial and environmental impact as the primary reasons behind the decision. This move aligns with a growing trend among retailers, increasingly holding customers accountable for excessive returns.
According to Ask Kirkeskov Riis, a spokesman for Boozt, the blocked customers had repeatedly taken advantage of the company's free shipping and returns policy, resulting in negative consequences for the business, other customers, and the environment. While these customers represent less than 2% of the overall customer base, they account for approximately 25% of the total return volume.
By pausing these accounts and reducing unnecessary returns, Boozt estimates that it saved approximately 791 tons of CO2 emissions in 2022, eliminating the need for around 600 delivery trucks over a year.
IMO 2023: Maritime Regulations Pose New Cybersecurity Challenges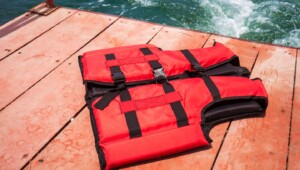 The International Maritime Organization's (IMO) upcoming regulations in 2023, aimed at improving the energy efficiency of existing vessels, raise concerns about cybersecurity in the maritime industry, reports Hellenic Shipping News. These regulations require increased integration of operational technology (OT) systems, posing cybersecurity challenges. Legacy systems, insufficient authentication, and limited visibility make OT networks vulnerable to attacks. Additionally, adopting new technologies for efficiency improvement can lead to an expanded attack surface, supply chain attacks, and risks associated with USB devices. Network segmentation, access control, and regular updates are crucial to address these challenges. Shipping companies must also vet third-party vendors, implement USB device hygiene measures, and establish robust cybersecurity policies to safeguard operations.
Deemed Importer Model Introduced for EU Distance Sellers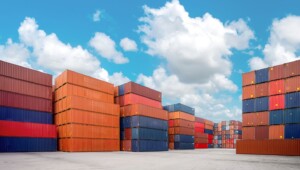 EU Customs Union 2028 reforms will introduce new business regulations using the Import One-Stop-Shop (IOSS) system. Starting March 2028, traders importing goods to EU consumers can incur customs duties debt at the point of import using the IOSS return. The €150 customs duties exemption for low-value consignments will be removed, subjecting them to customs duties. E-commerce sellers and deemed supplier marketplaces must charge simplified bucket tariffs and duties at the checkout. Instead of paying duties at the border, they can incur a Customs debt and settle it via the VAT IOSS return. Eligibility for the Deemed Importer status requires compliance with IOSS reporting requirements. These reforms aim to streamline customs processes and ensure proper duty collection for distance sales.
Irish Poultry Scam: Millions Lost in VAT Fraud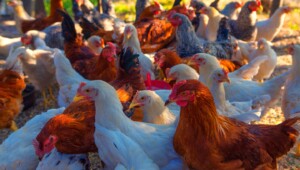 An investigation reveals that a VAT scam in the Irish poultry farming industry has cost taxpayers tens of millions of euros, reports extra.ie. Despite repeated warnings, some chicken farmers have recouped up to 1,000% more VAT than they are entitled to. The scam, identified in 2013, has been allowed to continue, raising concerns of potential EU investigation and fines. Internal records suggest the poultry sector earned €7 million in 2017 alone, with an estimated cost to the state exceeding €20 million recently. Immediate action is needed to address this ongoing tax abuse and protect public funds.
E-Bike Importer Arrested: €26M EU Fraud Uncovered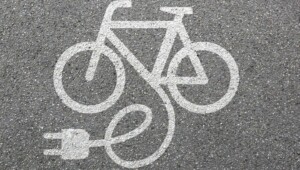 On May 31, 2023, the European Public Prosecutor's Office (EPPO) arrested a Chinese business executive in Paris for alleged customs fraud and money laundering, causing a reported €26 million loss to the EU budget. The accused, a manager of several companies importing e-bikes into the EU, was charged with misrepresenting product origins and disguising bicycles as spare parts to evade taxes. Following the arrest, the executive was remanded in pre-trial detention on June 2, 2023. Investigations, led by the French Customs Investigations Directorate and the Financial Judicial Investigation Service, are also ongoing in Czechia, Germany, and Romania.
We are sorry that this post was not useful for you!
Let us improve this post!
Tell us how we can improve this post?