The European Parliament has provisionally agreed on updated rules to enhance consumer product safety in the EU. The General Product Safety Regulation (GPSR) focuses on online shopping safety. It will require EU-based operators to ensure product safety. Online marketplaces must remove dangerous products within two days and improve recall procedures. The GPSR aims to save EU consumers, €1 billion in its first year and €5.5 billion over the next decade while reducing healthcare costs and harm from preventable accidents. The regulation will be implemented 18 months after its official approval.
Top 500 EU Cross-Border Retailers: IKEA Leads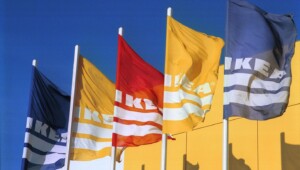 Cross-Border Commerce Europe has released its 5th annual "TOP 500 Cross-Border Retail Europe" report, ranking the top European online shops by cross-border performance. The online EU cross-border market generated €179.4 billion in 2022, a 5% year-to-date increase. The top 10 retailers include IKEA, Lidl, Zalando, H&M, LEGO, Zara, Jysk, Bauhaus, Notino, and Adidas. IKEA maintained its leading position, with €5.6 billion in cross-border turnover, a 1.8% increase compared to 2021. The UK's cross-border sales dropped to a historical low due to Brexit, losing its top European cross-border country position to Germany. The number of marketplaces in the TOP 500 increased, with European marketplaces like Zalando, Decathlon, and About You strengthening their positions against American counterparts.
Authenticity increases customer loyalty and turnover
A study by Asendia shows that authenticity is a decisive factor for German consumers when choosing brands and retailers. 58% of respondents are willing to spend more money on authentic brands, while 66% are more loyal to authentic retailers. Delivery predicts, sustainability, transparent supply chains and clear brand values define authenticity. 44% of respondents are more likely to tolerate inflation-related price increases with authentic brands. The younger and older generations are particularly willing to spend more on authentic brands. In addition, direct-to-consumer brands are seen by 48% of German consumers as more authentic than those that only sell through marketplaces.
Switzerland: Record returns rate continues
Switzerland remains the European champion in returning products ordered online, according to Geopost's e-shopper barometer. In 2022, 28% of parcels ordered online were returned, an increase compared to 2017 when the share was 8%. The trend continues despite the introduction of paid returns at some major retailers. The study also indicates that online fresh food orders increased sharply during the pandemic and have remained steady. More and more online shoppers also expect sustainable delivery options from retailers, such as low-emission vehicles or combined deliveries of multiple products.
Poland loses billions from tax cuts
The Polish government reduced the value-added tax (VAT) on basic foodstuffs, fertilisers, and fuels in 2022 to combat the rapid price rise, reports The First News. This measure cost the Polish state budget PLN 37 billion (€7.9 billion), as Deputy Finance Minister Artur Sobon announced in a press conference. In addition, excise duties on fuel and energy were reduced, costing the budget another PLN 3.2 billion (680 million euros).
Slovakia Mandates E-Invoicing for B2G in April 2023
Starting in April 2023, Slovakia will require all state and public administration bodies and businesses to use e-invoicing for business-to-government (B2G) transactions, reports TPA Global. The Slovakian Tax Authority implements this obligation through the Slovakian Electronic Invoice Information System (IS-EFA) in a phased approach. The first phase, voluntary e-invoicing, began in January 2022. The timeline for mandatory e-invoicing in other sectors, such as B2B, B2C, and government-to-consumer (G2C), has not been released yet but is expected to be announced soon.
Kaufland.cz: New platform for 56 million online customers
After a successful launch in Slovakia, Kaufland.cz goes online in the Czech Republic on 12 April. Merchants can thus sell on three country marketplaces simultaneously and reach over 56 million online customers. Over 2,000 pre-registered retailers will offer millions of products in over 5,000 categories on Kaufland.cz, focusing on non-food items.
We are sorry that this post was not useful for you!
Let us improve this post!
Tell us how we can improve this post?