The European Commission has announced new proposals to modernise the financial sector, including payment services, to better adapt to the digital age. The proposals focus on improving consumer protection, enhancing competition in electronic payments, and encouraging secure data sharing, which is expected to broaden consumer access to more affordable and superior financial products and services.
Revising the Payment Services Directive
The Commission has proposed two sets of measures. The first involves revising the current Payment Services Directive (PSD2), which will be renamed PSD3, and establishing a Payment Services Regulation (PSR). This package will combat payment fraud, bolster consumer rights, level the playing field between banks and non-bank payment service providers, enhance open banking functionality, and improve cash availability. Significantly, the proposal will also strengthen the harmonisation and enforcement of payment rules.
Legislative Proposal for Financial Data Access
The second set of measures revolves around a legislative proposal for a framework for Financial Data Access. This will establish clear rights and obligations for managing customer data sharing in the financial sector. The framework allows customers to share their data with data users securely and in a machine-readable format, facilitating access to new, cheaper, and better financial and information products and services. The proposal also calls for standardising customer data and technical interfaces, transparent liability regimes for data breaches, dispute resolution mechanisms, and additional incentives for data holders to establish high-quality interfaces for data users.
Benefits to Consumers and the Financial Sector
These proposals are expected to stimulate competition in the financial sector and lead to more innovative financial products and services for users. For instance, consumers will benefit from enhanced personal finance management and advice, and comparison services or switching to a new product will become more efficient and cheaper.
Alignment with the Commission's Broader Strategy
These initiatives are a crucial part of the Commission's 2020 Retail Payments Strategy, aimed at ensuring that rules applicable to the EU retail payments industry remain relevant and promote the development of instant payments in the EU. The Financial Data Access proposal also contributes to the commitment set out in the 2020 Digital Finance Strategy to establish a European financial data space. These financial sector initiatives align with the broader European data strategy and build upon key data access and processing principles set out in accompanying initiatives such as the Data Governance Act, the Digital Markets Act, and the Data Act proposal.
Europe's eCommerce giants: Germany & Luxembourg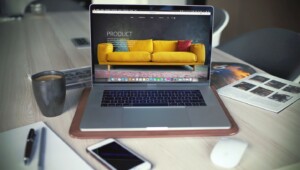 Luxembourg and Germany have retained their top spots in the latest Cross-Border Commerce Europe's annual eCommerce rankings, according to the 'TOP 16 Countries Cross-Border Europe' report. The rankings look at cross-border eCommerce from consumer and business retailer perspectives.
From the consumer angle, Luxembourg emerged as the winner. At the same time, Germany led in generating top cross-border online shops and marketplaces. The UK, however, saw a significant drop, with cross-border sales falling to a historic low, leading to €28B cross-border B2C sales online​1​.
On the business side, the rankings considered factors like the number of webshops, the cumulated position from the first three listed webshops, the number of webshops in the TOP 10, the number of marketplaces, and the number of pure players. Germany, Sweden, the Netherlands, France, and Denmark were the top five in this category.
"Very Large Online Platform" Zalando takes on the EU Commission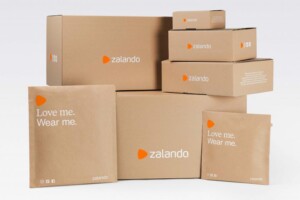 According to Reuters, Zalando, the largest online fashion retailer in Europe, has initiated legal proceedings against the European Commission, marking the first legal challenge against the new EU content rules. Zalando is contesting its categorisation as a very large online platform (VLOP) under the Digital Services Act (DSA), a classification it shares with tech giants like Google and Meta Platforms. The company argues that the Commission's labelling methodology overlooks its unique hybrid business model and the fact that it poses no systemic risk in disseminating harmful or illegal content from third parties.
Zalando has taken its case to the Court of Justice of the European Union, the highest court in Europe. The company asserts that the Commission should have acknowledged its primarily retail-oriented business model and misinterpreted its user numbers. Zalando's CEO, Robert Gentz, emphasised that the number of European visitors engaging with its partners falls below the DSA's threshold to be considered a VLOP. He contends that Zalando's retail business, constituting 64% of its gross merchandise volume, should not be subject to the DSA regulations applicable to online platforms.
The DSA aims to address issues such as the entry of illegal or unsafe products into the EU market, protect children from purchasing age-inappropriate or unsafe goods, and combat the sale of counterfeit merchandise on e-commerce platforms. EU industry chief Thierry Breton views compliance with the DSA as an opportunity for platforms to enhance their brand value and reputation as trustworthy sites.
While Zalando's legal challenge unfolds, EU antitrust and tech chief Margrethe Vestager considers such challenges a natural part of the lawmaking process. Analysts predict that other major US tech giants may follow suit in challenging the DSA regulations.
The European Commission will mount a defence in court, maintaining confidence in its methodology and asserting that it ensures a level playing field for all platforms. Violations of the DSA can result in fines of up to 6% of a company's global turnover.
OECD Unveils Upgraded Tax Treaty Database
The Organisation for Economic Co-operation and Development (OECD) has released an updated version of the Base Erosion and Profit Shifting (BEPS) Multilateral Convention Matching Database. The tool, introduced in 2017, provides detailed information on tax treaties under the BEPS Multilateral Convention. The update includes significant improvements to enhance the user experience and supports adding new features. Key among these is the inclusion of historical data and a more intuitive interface for easier information access. The BEPS agreement currently covers around 1850 bilateral tax treaties across 81 jurisdictions.
TikTok's Project S: Shaking up e-commerce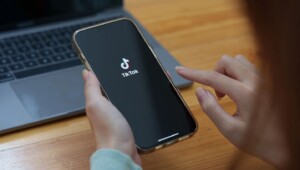 TikTok, a popular short-video platform, is expanding its e-commerce initiatives with a new venture named 'Project S'. According to The Financial Times, this move is a response to the rising dominance of e-commerce giants like Amazon, Shein, and Temu. The project, still in its early stages, aims to rival the likes of Amazon Basics by offering a dedicated section called 'Trendy Beat' for showcasing and selling TikTok's trending products.
In contrast to TikTok Shop, which operates as an online selling platform for individual sellers, Project S allows TikTok to sell its merchandise directly. This approach enables the company to capitalise on its vast knowledge of global trending products by acquiring or creating items for sale.
TikTok has enjoyed significant success with TikTok Shop in Southeast Asia, posing a formidable challenge to regional e-commerce staples such as Shopee and Lazada. TikTok CEO Shou Zi Chew recently announced plans to invest billions in the region, including around US$12.2 million over the next three years to move 120,000 regional businesses online.
Project S is anticipated to transform TikTok into a "one-stop-shop for conversion, sales, and brand image," according to a statement from a Website Builder Expert. Yet, TikTok has reportedly halted its plans to expand TikTok Shop into Europe and the US. In these markets, Shein and Temu are thriving. An employee of TikTok quoted by the Financial Times claimed that the market for such expansion "just isn't there yet."
Despite this, TikTok tested Project S in the UK and filed a trademark application for Trendy Beat in the US, suggesting potential expansion plans. Details of the project beyond this remain undisclosed.
Faster Cross-Border Shipping: Cainiao Launches 5-Day Service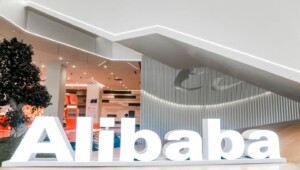 Cainiao Group, the logistics arm of Alibaba, unveiled its 5-day global delivery service during the Global Smart Logistics Summit, reports postandparcel.info. In partnership with AliExpress, the service aims to deliver cross-border parcels within five working days, significantly faster than the industry standard. Cainiao plans to achieve this through operational optimisation across the entire logistics chain, including pick-up, line haul, overseas distribution, and last-mile delivery. The new service is expected to bring a 30% increase in delivery speed, improving efficiency and cost-effectiveness for cross-border merchants.
Additionally, Cainiao aims to enhance its logistics capabilities in vital overseas markets by establishing local warehousing and distribution centres in Europe, North America, and Southeast Asia. The company also introduced Cainiao Express, a self-operated premium express service offering features like half-day and doorstep deliveries.
Cainiao will prioritise the development of three-tiered supply chain products and services to cater to different market demands. With these initiatives, Cainiao aims to establish a leading global smart logistics network and provide its customers and partners with superior logistics services.
We are sorry that this post was not useful for you!
Let us improve this post!
Tell us how we can improve this post?