EuroCommerce, a representative organisation for retail and wholesale businesses, has welcomed the European Commission's "VAT in the Digital Age" proposal and expressed its support for improvements in the VAT system via digital tools. The proposal aims to reduce VAT-related barriers for cross-border trade in the EU and make the system more resilient to fraud. EuroCommerce particularly appreciates the expansion of the EU One-Stop-Shop (OSS) expansion and the introduction of a transfer module, enabling businesses to use a single VAT registration across the EU. The organisation also acknowledges the potential of Digital Reporting Requirements (DRR) for simplifying the EU VAT system and combating VAT fraud, while urging that any new obligations be proportional and ensure a level playing field.
Amazon Invests $1.2B to Fight Counterfeits & Fraud in 2022
In 2022, Amazon allocated over $1.2 billion to fight counterfeiting and fraud, employing a workforce of more than 15,000 specialists. The company's Brand Protection Report showed a decline in fraudulent new seller account attempts, dropping from 6 million in 2020 to 800,000 in 2022 due to advanced seller vetting and machine learning systems. As the adoption of brand protection programs rose, the number of valid infringement notices saw a reduction of over 35%. Amazon's Counterfeit Crimes Unit (CCU) pursued or investigated 1,300+ criminals in the US, UK, EU, and China, resulting in the removal and disposal of over 6 million fake products. Partnering with the US Chamber of Commerce and US Customs and Border Protection, Amazon reached 70 million consumers with awareness campaigns about the dangers of counterfeit goods.
New Zalando fees: Co-chief reassures partners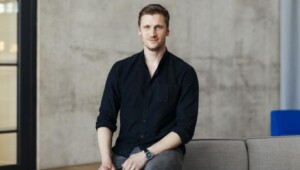 In a letter to retailers, Zalando co-chief David Schneider defends the new fee structure that has been in force since the weekend, reports Handelsblatt. The standardisation of fees is causing resentment among partners, as they sometimes have to pay up to 25 per cent commissions. In the letter, Schneider stresses that there must be a level playing field for all.
Zalando is pursuing a new strategy to put more emphasis on returns, and plans to invest in customer convenience and artificial intelligence by the summer. The company wants to overhaul its brand portfolio and connect brands directly with their target groups. Despite a smaller but more relevant assortment, Schneider does not expect any economic losses and aims to increase the adjusted operating result (Ebit) by at least 50 per cent by 2023.
Belgium Tightens E-Commerce VAT Reporting
Belgium passed a law requiring payment service providers to maintain detailed records of online transactions and share the data with tax authorities, effective 1 January 2024, reports the law firm Baker & McKenzie. This follows EU Council Directive (EU) 2020/284 aimed at combating VAT fraud in cross-border e-commerce. Providers that process over 25 cross-border payments for a single EU payee in a calendar quarter must report the transactions. Tax authorities will then share the information with the European database "CESOP" (central electronic system of payment information). Banks, e-money issuers, and payment institutions with a head office or branch in Belgium are subject to the new reporting requirement, which is intended to help tax authorities detect fraudulent businesses and enforce VAT compliance.
EU Targets Tax Disparity in the Accommodation Market
The European Commission is working on updating its VAT rules to address the tax disparity between traditional hotels and short-term accommodation rentals facilitated through online platforms such as Airbnb and Booking.com. According to Carmen Muñiz Sánchez, Head of Sector in TAXUD's VAT Policy Unit, current VAT rules do not capture modern business models, leading to unfair tax treatment and price competition between hotels and short-term rentals.
To address the issue, the proposed VAT rules will treat short-term rentals of up to 45 days similarly to hotels, requiring VAT to be paid at the same rate as hotel stays. Rather than taxing individuals renting out their properties, the online platforms will be considered the "deemed supplier". They will be responsible for collecting and remitting VAT on behalf of the users.
The new rules aim to harmonize and simplify tax collection across the EU, benefiting platforms, users, and traditional hospitality businesses. These changes are estimated to save platforms €48 million per year over ten years and generate additional VAT revenues of €6.6 billion yearly for Member States.
ChatGPT Stopped in Italy Over Privacy Concerns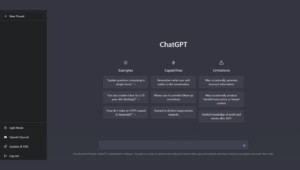 The Italian data protection authority (Garante) has temporarily limited the processing of Italian users' data by OpenAI, the US-based company behind ChatGPT. The decision follows a reported data breach on 20 March that affected users' conversations and payment information. The Garante asserts that OpenAI provides no information to users about the data collection process and lacks a legal basis for the massive collection and processing of personal data to train the AI algorithms. Moreover, the authority found that ChatGPT occasionally produces inaccurate personal data. Another concern raised by the Garante is the absence of an age verification mechanism, potentially exposing children to inappropriate content, despite OpenAI's terms of service stating the platform is for users aged 13 and above.
OpenAI, though not established in the EU, has a representative in the European Economic Area. The company has 20 days to notify the Italian SA of measures taken to comply with the order or face a fine of up to €20 million or 4% of their worldwide annual turnover.
ECJ Adopts Modernized Procedures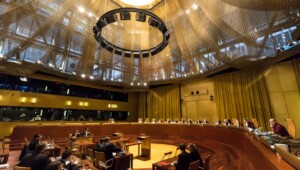 The General Court of Justice of the European Union has introduced amendments to its Rules of Procedure, effective from 1 April, to promote modern and efficient justice. Fundamental changes include allowing videoconferencing for hearings for "health, security or other serious reasons," the introduction of electronic signatures for judgments and orders, and the adoption of proactive case management strategies. The amendments also address data protection and offer additional guidance to parties' representatives through updated and new documents. These changes have been endorsed by the Court of Justice and approved by the Council of the European Union.
We are sorry that this post was not useful for you!
Let us improve this post!
Tell us how we can improve this post?