The European Parliament has voted overwhelmingly in favour of DAC8, reports forbesindia.com. This legislative measure introduces comprehensive tax reporting requirements for cryptocurrency transactions across the European Union (EU). The rule, which received 535 votes for, 57 against, and 60 abstentions, is set to become law and will take effect on January 1, 2026.
DAC8 amends the EU Directive on Administrative Co-operation (DAC). It obliges crypto-asset service providers to report transactions involving EU clients to member states' tax authorities. The aim is to facilitate the automatic exchange of crypto-asset information among EU tax bodies. According to the European Parliamentary Research Service (EPRS), the framework could generate an additional €1 billion to €2.4 billion in annual tax revenue for the EU.
The directive aligns closely with the Organisation for Economic Co-operation and Development's (OECD) common reporting standard (CRS). It identifies two categories of entities—crypto-asset providers and operators—that must report to local authorities. These entities, known as reportable crypto-asset service providers (RCASPs), must comply with DAC's reporting requirements if they have users within the EU, irrespective of their size or location.
The legislation also covers a broad range of crypto assets, including e-money, e-money tokens, and central bank digital currencies (CBDCs). Transactions subject to reporting include crypto-asset exchanges, transfers involving fiat currencies, and transactions between various crypto assets.
Germany's Best Online Shops 2023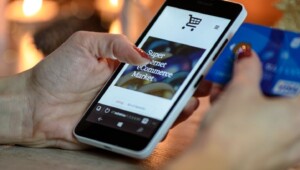 The German Institute for Service Quality (DISQ) and the news channel ntv have presented the results of their extensive consumer survey to determine the best online shops in Germany for the year 2023. The "Germany's Best Online Shops 2023" award was presented today at the Bertelsmann Representative Office in Berlin.
Based on 80,000 customer opinions, the survey rated the companies in 102 categories, including offer, customer service and internet presence. While most areas scored positively, consumers viewed the price-performance ratio more critically.
The award winners include e-commerce giants such as Amazon and Zalando and specialist providers such as Conrad.de and Hellweg.de. A total of 1,001 companies were evaluated, with 884 online shops being included in the individual evaluation.
The study considered numerous aspects, from product quality to shipping speed. Furthermore, it included customers' willingness to recommend the company in the overall result. The results provide a comprehensive overview of the strengths and weaknesses of the online shopping landscape in Germany.
bevh warns of EU payment regulation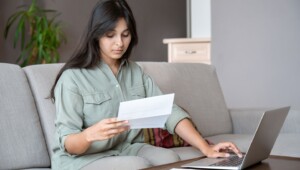 The EU Consumer Credit Directive has far-reaching consequences for online trade in Germany. In particular, purchase on account, one of the most popular payment methods, is facing the end. The directive aims to protect consumers from the risks of new payment methods but also hits purchases on account, which have been considered safe for decades.
According to Alien Mulyk, Head of Public Affairs Europe and International at the German E-Commerce and Distance Selling Trade Association (Bundesverband E-Commerce und Versandhandel Deutschland e.V., bevh), many retailers will only offer this payment option to a limited extent or not at all. Birgit Janik, payment expert at bevh, criticises that purchase on account is mistakenly equated with consumer credit. However, it is economically something entirely different.
According to Janik, the directive does contain exceptions for small and medium-sized businesses, but these are of little help. Larger retailers, in particular, face more challenging conditions. According to consumer data from the bevh, 16.9 per cent of all consumers used to purchase on account in the first six months of this year, while instalment purchases were only common among 2.0 per cent of customers.
The measure is seen as great harm with little benefit, as the risk of mass indebtedness is considered low. The bevh represents the industry's interests and sharply criticises the new regulations.
Visa Joins Swift to Simplify Global Payments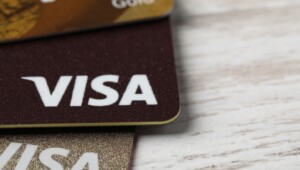 Visa and Swift have announced a strategic partnership to revolutionise international business-to-business (B2B) payments. The collaboration unveiled at the annual Sibos conference in Toronto, seeks to enhance cross-border transactions' speed, transparency, and security by strengthening the connectivity between their networks.
The partnership will introduce Swift Payment Pre-validation to enable upfront checks on Visa B2B Connect payments, reducing delays by catching potential errors before payments are initiated. Additionally, both networks will leverage Swift's high-speed GPI capabilities to improve end-to-end transaction visibility.
Visa will migrate its connection to Swift through Alliance Cloud, a secure cloud-based channel. This will provide financial institutions with more routing options and real-time status updates to keep the world's financial infrastructure connected securely and efficiently.
Chris Newkirk, Global Head of Commercial & Money Movement Solutions at Visa, and Thierry Chilosi, Chief Strategy Officer at Swift, emphasised that the collaboration will simplify businesses' complexities in making cross-border payments while elevating customer experience.
Amazon Drops 2% Fee Amid Legal Heat
Amazon has abruptly withdrawn a planned 2% fee on merchants who don't use its shipping services, signalling caution as the company faces an imminent antitrust lawsuit from the US government, reports bloomberg.com. The fee, announced in August and set to take effect on October 1, was seen as a bold move given the looming legal challenges centred on Amazon's alleged coercion of merchants to use its logistics services.
Amazon stated that the fee was initially intended to cover costs but decided against its implementation "to ensure seller sentiment related to the fee does not impact program participation." The decision was communicated to merchant partners this week, citing their feedback as a reason for the reversal.
The Federal Trade Commission is expected to file an antitrust case against Amazon this month, focusing on the company's influence over the approximately 2 million merchants on its platform. According to Insider Intelligence, Amazon captures nearly 38% of all US online spending. The now-cancelled fee would have affected merchants in Amazon's Seller Fulfilled Prime program, adding to the typical 15% commission they already pay to sell on Amazon's platform.
Seller services are increasingly vital for Amazon, generating $32.3 billion in the second quarter, up 18% year-on-year, and surpassing even its profitable cloud services business. The fee cancellation comes as Amazon faces scrutiny for steadily increasing charges on merchants, making it more challenging for them to turn a profit.
The move to scrap the fee reflects Amazon's cautious approach as it navigates regulatory scrutiny, particularly concerning its relationships with third-party sellers.
AI as an opportunity, not a risk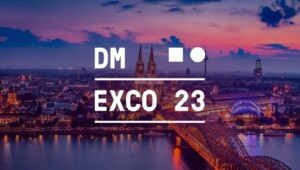 This year's DMEXCO, one of the leading events for the digital industry, took place on 20 and 21 September in Cologne. Under the motto "Empowering Digital Creativity", over 800 speakers discussed current trends, with artificial intelligence (AI) taking centre stage. The industry agrees: AI offers enormous potential for marketing, digital transformation and society, reports e-commerce-magazin.de. Aude Gandon, Global CMO at Nestlé, emphasised that AI is reinventing creativity. At the same time, Gaurav Bhaya, Vice-President at Google, allayed fears of job losses due to AI. The event attracted 40,000 trade visitors and over 650 exhibitors.
Ute Hildebrand, Managing Director Continental Europe at Hotwire, calls for a positive narrative for AI that goes beyond monetary or dystopian views. Media houses play a central role in this, especially in the fight against fake news.
Agencies have been described as "transformation engines for the economy". According to Anke Herbener, Vice President of the Bundesverband Digitale Wirtschaft (BVDW), they are the "backbone of digitalisation".
Patricia Grundmann, Chair of the Retail Media Circle in the BVDW, predicted that retail media will overrun the market in the following years. However, some homework still needs to be done to bring the genre to a breakthrough.
Stay up-to-date on the latest market trends, best practices and regulatory changes affecting cross-border selling by following us on LinkedIn.
We are sorry that this post was not useful for you!
Let us improve this post!
Tell us how we can improve this post?