The European Union has taken a significant step towards combating climate change and carbon leakage by implementing the Carbon Border Adjustment Mechanism (CBAM). The landmark policy took effect on 1 October 2023 and aims to level the playing field for carbon-intensive imports and domestic production within the EU.
A Two-Phase Rollout
The CBAM will be implemented in two phases. The transitional phase, which began this month, requires importers to report on the carbon emissions associated with their imported goods. These goods include carbon-intensive products like aluminium, iron and steel, electricity, hydrogen, fertilisers, and certain downstream products such as bolts and screws. Importers must submit their first quarterly CBAM report by the end of January 2024.
From 2026 onwards, the CBAM will evolve into a "carbon tax" on imports, ensuring that imports' carbon price is equivalent to domestic production.
What It Means for Businesses
Companies importing these goods into the EU must prepare for their new reporting obligations. Non-compliance could result in penalties. The CBAM is designed to be compatible with World Trade Organization rules and aims to encourage cleaner industrial production globally.
Additional Insights from the EU
The CBAM will initially cover goods and selected precursors most at risk of carbon leakage. During the transitional period, financial payments or adjustments will not be required. Still, importers must report both direct and indirect greenhouse gas emissions. The EU aims to capture more than 50% of the emissions in sectors covered by the EU Emissions Trading System (ETS) when the CBAM is fully phased in.
Switzerland to abolish industrial tariffs and increase VAT from January 2024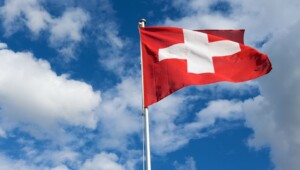 Switzerland has announced that it will eliminate customs duties on industrial goods to reshape trade dynamics starting 1 January 2024. The change will affect goods classified in Chapters 25 to 97 of the Nomenclature, except for specific products in Chapters 35 and 38 deemed agricultural products.
Declining turnover in e-commerce for the first time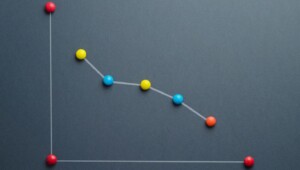 According to a recently published study by the EHI Retail Institute, the steady growth of German online retail has been halted for the first time in the study's 15-year history. The 1,000 B2C online shops in Germany with the highest turnover recorded a decline in turnover of 2.8 per cent for 2022, which corresponds to a drop of 2.2 billion euros to a total of 77.7 billion euros compared to 2021.
While many large online shops struggle with declining sales, smaller shops mainly show relatively solid growth. The smaller B2C online shops at the bottom 500 places of the ranking have grown the most, with 7.3 per cent compared to the previous year.
Market concentration in the German e-commerce market has fallen slightly. The top 100 shops generate more than 70 per cent of the turnover of the top 1,000. The net e-commerce turnover of this year's top 10 has fallen by 9.7 per cent compared to last year.
AboutYou enters the top 10 with a growth of 8.8 per cent, while shop.rewe.de and bestsecret.com are listed as newcomers in the top 20.
This turning point in German e-commerce could signal similar developments in other European markets. Companies active in cross-border e-commerce in the EU should closely monitor these trends and adapt their strategies accordingly.
DHL Online Shopper Survey 2023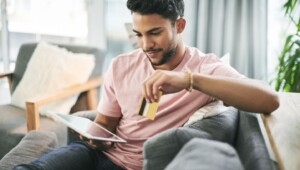 DHL eCommerce recently published the results of the Online Shopper Survey 2023, a comprehensive study that sheds light on the online shopping behaviour of consumers in Europe and worldwide. The study offers valuable insights for businesses in the EU cross-border trade sector.
A key finding of the study is the importance of flexible delivery options. 95% of global respondents and 90% of European online shoppers have abandoned purchases because the delivery option they wanted was unavailable. In addition, 75% of global respondents and 72% of European respondents want the option to reroute deliveries at the last minute.
Two-thirds of European online shoppers want to know which logistics company is responsible for delivery before placing an order. 43% would only abandon the purchase if they trusted the delivery company.
64% of European respondents consider sustainability necessary, but only 20% are willing to pay more. Interestingly, 49% would accept longer delivery times if it led to more sustainability.
85% of European and global online shoppers are satisfied with the payment options. Buy-now-pay-later offers are popular in Sweden, the Netherlands, Germany, and Austria.
Optimal customer experience trends for 2024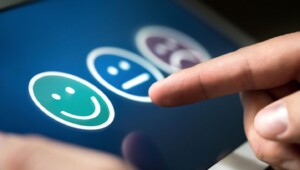 A recent study by KPS shows that companies in industry and commerce face several challenges when optimising the customer experience (CX). The study highlights the top 10 most considerable potentials. It shows that a strategic focus on a holistic CX strategy is essential.
The study finds that the newly opened communication channels increase the complexity of applications. Companies must, therefore, link collected customer data to enable a consistent customer approach. This requires a modern design of business processes and IT landscapes.
The importance of online shops remains high, but other sales channels such as mobile apps, social commerce and marketplaces are gaining in importance. This is particularly relevant for companies in cross-border trade in the EU, as they have to adapt to multiple distribution channels.
Four out of ten companies are already pursuing a cross-channel CX strategy, while many others are still developing or planning it. The study highlights the need for a modular IT architecture that enables agility and adaptability.
The quality of customer service has become more critical. Centralised management of customer data can significantly improve service quality. In addition, the study shows that 59% of companies deepen their customer data with further data from websites, mobile apps or social media.
eBay Germany announces significant changes for commercial sellers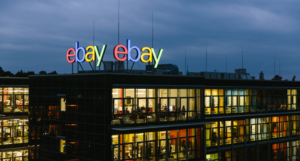 eBay Germany introduces a series of innovations aimed at helping commercial sellers in times of global delivery difficulties, inflation and rising costs. Andreas Häntsch, responsible for commercial trading at eBay Germany, emphasises that profitability and efficiency are the "mottos of the hour".
AI-supported listing descriptions
eBay is introducing two new functions to make the creation of listings more efficient. The AI-assisted item description and an improved background removal tool are designed to help sellers make their listings faster and more accurate.
Focus on local trade
With "eBay Local", the company wants to strengthen local trade. Consumers can find offers nearby, pay online and pick them up locally. This is intended to create a new local shopping experience and strengthen the community.
Smart targeting and dynamic bidding
The new "Smart Targeting" function is intended to facilitate the creation of ad campaigns. In addition, a dynamic bidding strategy will be introduced that automatically adjusts bids based on eBay's daily recommendations.
Updates and regulations
New item features will become mandatory in specific categories, such as car & motorbike parts, from 24 October. In addition, commercial sellers must disclose their contact details to EU buyers to comply with European legislation.
Stay up-to-date on the latest market trends, best practices and regulatory changes affecting cross-border selling by following us on LinkedIn.
We are sorry that this post was not useful for you!
Let us improve this post!
Tell us how we can improve this post?