The European Commission has approved a new data privacy agreement with the United States, the EU-U.S. Data Privacy Framework (DPF). The decision confirms that the U.S. provides adequate protection for personal data transferred from the E.U. under the new framework, comparable to the E.U.'s.
The new framework introduces binding safeguards to address concerns raised by the European Court of Justice, including limiting access to E.U. data by U.S. intelligence services to what is necessary and proportionate. It also establishes a Data Protection Review Court (DPRC), which E.U. individuals can access.
The new framework is a significant improvement over the previous Privacy Shield mechanism. Suppose the DPRC finds that data was collected violating the new safeguards. In that case, it can order the deletion of the data.
E.U. Commission President Ursula von der Leyen said: "The new EU-U.S. Data Privacy Framework will ensure safe data flows for Europeans and bring legal certainty to companies on both sides of the Atlantic. Today we take an important step to provide trust to citizens that their data is safe, to deepen our economic ties between the E.U. and the U.S., and at the same time to reaffirm our shared values."
U.S. companies can join the framework by committing to comply with a detailed set of privacy obligations. If U.S. companies wrongly manage their data, E.U. individuals will benefit from several redress avenues. This includes free independent dispute resolution mechanisms and an arbitration panel.
The functioning of the EU-U.S. Data Privacy Framework will be subject to periodic reviews, with the first review taking place within a year of the entry into force of the adequacy decision.
Amazon and Zalando against EU's VLOP classification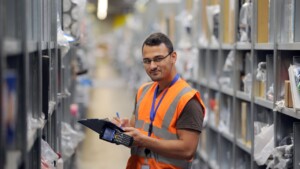 Amazon has taken legal action against the European Union, reports Handelsblatt. The reason is the company's classification as a "Very Large Online Platform" (VLOP) under the Digital Services Act (DSA). Amazon argues that it does not meet the criteria of a VLOP and should, therefore, not be designated as such.
The company stresses compliance with the European Commission's objectives and its commitment to protecting customers from illegal products and content. Despite a turnover of 51 billion euros in 2021 by Amazon EU Sàrl, the company claims it is "not the largest retailer in any of the E.U. countries where we operate". Amazon feels "unfairly singled out" and does not want to be "forced to comply with onerous administrative obligations that do not benefit E.U. consumers".
Amazon is not the only company to take action against its classification as a VLOP. Zalando, another online retailer, has also been classified as a VLOP by the E.U. and has taken legal action. Zalando claims that the European Commission misinterpreted its user figures.
The DSA regulation affects platforms with more than 45 million users per month. Seventeen companies, including AliExpress, Booking.com, Apple's App Store, LinkedIn, Wikipedia and YouTube, and Bing and Google as "very large online search engines" (VLOSE), fall under this definition.
In addition to the VLOPs and VLOSEs, the European Commission also announced the preliminary list of so-called "gatekeepers" under the Digital Markets Act at the beginning of July. Here, too, Amazon falls under the new E.U. regulation.
E.U. Proposes Reduced VAT for Recycled Goods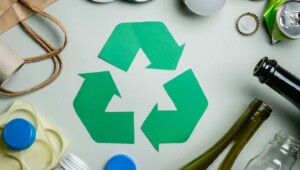 The Council of the European Union has proposed a reduced value-added tax (VAT) rate for products made from recycled materials to promote recycling and the use of secondary raw materials, reports dlapier.com. The move is part of the Council's broader strategy to transition towards a circular economy, balancing environmental protection with economic benefits such as job creation.
The reduced VAT rate is intended to incentivise manufacturers, consumers, and the supply chain to prioritise using recycled materials. It is hoped that this financial incentive will help to steer market dynamics towards a more sustainable and resource-efficient model. The proposal also aims to foster an environment conducive to developing innovative recycling technologies, processes, and business models.
The Council's proposal represents a significant step towards realising a circular economy. By aligning economic incentives with environmental objectives, the initiative aims to encourage sustainable consumption patterns, reduce waste, and pave the way for a more sustainable future.
Businesses are advised to monitor further developments as the use of taxation to combat climate change becomes increasingly prevalent. This trend could benefit consumers, who bear the cost of VAT, and businesses, who may be able to offer goods at lower prices and increase sales by promoting their commitment to sustainability.
Complaints about Deutsche Post on the rise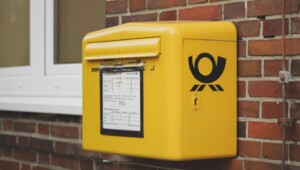 Dissatisfaction with Deutsche Post continues to grow, as shown by the rising number of complaints. In June, the Federal Network Agency received almost three thousand complaints, a significant increase from around 1750 in the same month last year and 2500 in May 2023. In the first half of 2023, around 16,000 complaints were registered, twice as many as in the same period last year, reports Der Spiegel.
However, complaints still needed to reach the level of the second half of 2022, when levels were three times higher in October, November, and December than in June 2023. Delivery problems led to more customers contacting the regulator. Post management acknowledged local issues in early November, citing staff shortages.
Deutsche Post, however, considers the complaint figures to be of little significance. A spokesperson explained that many customers mistakenly attribute quality deficiencies to the Post, although they are difficulties with competitors. Internal evaluations of item duration, transit times, complaints, and customer satisfaction showed stable values.
The spokesperson also pointed out that the NATO exercise "Air Defender 23" in German airspace in June, which lasted almost two weeks, also impacted Swiss Post, as the usual nighttime letter transport planes could not be deployed. However, this only explains part of the complaints.
More parcels on the doorstep: drop-off permits increase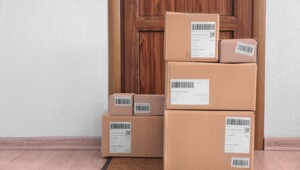 The number of so-called drop-off consents for parcels has increased sharply in Germany. Parcel service providers such as DPD, GLS and Hermes report a significant increase in digital consent to leave parcels on recipients' doorsteps in their absence, reports fnp.de. This trend increased sharply during the Corona pandemic and continued after its end.
Drop-off consents allow deliverers to leave parcels at a pre-determined location when the recipient is not home. This saves companies time and increases their efficiency. According to Michael Knaupe of DPD Germany, the drop-off permit has significantly reduced the time it takes a delivery driver to deliver a parcel.
According to Frankfurt logistics professor Kai-Oliver Schocke, the increasing number of hold permits is a positive trend for the industry. It helps companies to increase their productivity and reduce costs, as delivery staff no longer must wait for recipients to be present.
However, the drop-off authorisation is not without risks. Suppose the parcel is stolen or damaged while unattended at the drop-off location. In that case, the parcel service provider is not liable. Nevertheless, the companies report that parcels are only lost in isolated cases.
In the future, the drop-off permit could become a premium product that recipients must pay for. This could lead to more consumers picking up their parcels themselves, which would be beneficial from both a climate protection and delivery efficiency perspective.
We are sorry that this post was not useful for you!
Let us improve this post!
Tell us how we can improve this post?