The first e-commerce atlas for Germany has been published. It shows that digitisation in Germany is used very differently from region to region. North Rhine-Westphalia and Bavaria lead with 22% and 17% of companies, respectively, while Thuringia and Mecklenburg-Western Pomerania are far behind with only 1.75% and 1%, respectively. The economic performance also differs significantly: West German online retailers achieve an average annual turnover of 29.39 million euros. In the East, it is only 6.37 million euros.
The study also sheds light on the growing role of marketplaces like Amazon, eBay, Otto and Kaufland in digital trade. They seem to act as catalysts for digitalisation, as the median turnover of marketplace retailers is higher than that of all German online retailers.
The Corona pandemic has encouraged many small retailers and manufacturers to sell via platforms. Besides the high customer frequency and the possibility to quickly expand into foreign markets, other services such as logistics, marketing, or payment services are appreciated.
Martin Groß-Albenhausen from the German E-Commerce and Distance Selling Trade Association (bevh) emphasises that promoting digitalisation is politically a decisive measure to strengthen trade. The study points to concrete starting points to create a local e-commerce ecosystem, including improving training, infrastructure and broadband supply, reducing bureaucracy, providing easier access to funding programmes and adapting legal framework conditions to online business models.
These measures apply to the whole of Germany. Still, they are particularly urgent in the new federal states due to the existing structural weaknesses. This is the only way to utilise the potential that exists there entirely.
New BVOH Report: Most Popular Online Marketplaces
The German Bundesverband Onlinehandel (BVOH) has presented a new version of its industry report, which includes a ranking of the top 150 online marketplaces in Europe and the top 50 in Germany. This comprehensive analysis will help online retailers expand their business opportunities and open new sales channels.
The ranking, based on years of data, provides a detailed overview of the leading marketplaces and aims to show online merchants the best options for their business development. In addition, the comprehensive industry report contains background information on the value chain in online retail. It describes the life cycle of a marketplace retailer for the first time.
MediaMarkt Poland and intive develop new e-commerce solution
Technology company intive and MediaMarktSaturn Poland have agreed on a partnership to establish an end-to-end e-commerce platform for the MediaMarkt brand in Poland.
The new platform will be based on MACH principles, which enable flexible interaction of technical components for a seamless customer journey. A customised UX design and a fast, reliable technology stack are expected to give the electronics retailer a competitive edge.
The platform will offer various services enabling consumers to easily select and purchase electronic items. For an excellent user experience of the webshop, intive's UX and service designers will be involved throughout the development process.
intive's expertise in developing e-commerce platforms and holistic shopping experiences for companies such as Deichmann, Intersport and Vorwerk was crucial in MediaMarktSaturn's choice of partner.
"The new e-commerce platform is a unique project that implements our vision of a store shopping experience online," says Maciej Dulski, E-Commerce Director at MediaMarktSaturn Polska. Stefan Reisinger, Vice President – Head of Sales, Business Unit Commerce & Retail at intive, emphasises the goal of creating a "best-in-class e-commerce solution".
Multiple warning letters for online merchants on the rise
According to the annual warning survey of the Händlerbund, the pressure on online retailers remains high, mainly due to an increase in multiple warnings. In 2022, 16% of all respondents received at least one warning letter. While 68% received only one warning, the proportion of those who received multiple warnings rose from 18% in 2021 to 32% in 2022. In addition, 7% reported receiving more than three warnings, a record figure recently.
Although 28% of online retailers perceive an increased risk of warning letters, two-thirds perceive the risk as constant. At the same time, 75% reported increased competitive pressure, a slight decrease compared to 79% in the previous year.
Trademark infringements were the most frequent reason for warning letters in 2022, with 32%, followed by infringements of the Omnibus Directive (19%) and competition law (15%). The cost of warning letters was up to €1,000 in 52% of cases, with 5% of traders reporting costs above €2,000.
Poland's VAT Relief on Food May Continue into 2024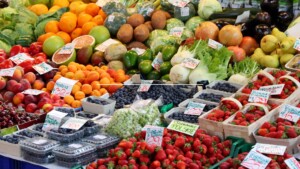 In response to persistent inflation, Poland may extend its zero VAT rate on food staples into 2024, according to Prime Minister Mateusz Morawiecki, reports Reuters. Despite a decline in inflation from 16.1% in March to 14.7% in April, it remains a significant issue ahead of this year's general election. The decision to extend the VAT relief, which costs around 10 billion zlotys (2.2 billion EUR) in annual budget income, will be based on this year's inflation data and 2024 forecasts.
We are sorry that this post was not useful for you!
Let us improve this post!
Tell us how we can improve this post?