All of our buying behaviour has changed radically in the digital age, whether it's ordering groceries online and having them delivered, trying on a pair of chic sunglasses virtually and then ordering them… or using Google Lens to track down the other person's hip sneakers on the subway online and… ordering them. We all order. According to the motto: I order, therefore I am.
The customer or buyer journey has become increasingly important in recent years, not just since the pandemic. The Digital Customer Experience (DCX), modified from this, has become a central element of brand strategy and customer loyalty, a sparkling dot on the e-commerce radar. However, the Digital Customer Experience is no longer a purely functional aspect but rather a crucial factor that significantly shapes the customer's perception of and relationship with the brand, breathing a DNA into it.
Nowadays, the value of a brand is no longer determined solely by the quality of its products or services but, above all, by the quality of the digital interactions and experiences it offers, or at best, should offer.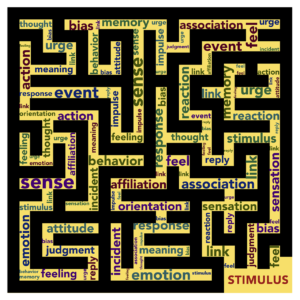 Critical Generation Z
Particularly for Generation Z, a strong buyer who may place an order more quickly thanks to TikTok, the digital customer experience is an essential, if not the crucial, factor in deciding for or against a company, and almost more importantly, in remaining loyal to it.
Undoubtedly, these consumers are looking for brands that offer a clear, consistent digital experience: From easy navigation to intuitive design elements and relevant content. Moreover, this target group values brands that can provide personalised and intelligent experiences based on their needs and preferences.
In this context, it is essential for brands to invest in technologies and strategies to create deep and meaningful digital customer experiences. Understanding the customer needs and anticipating them mostly presupposes an excellent and successful Customer experience.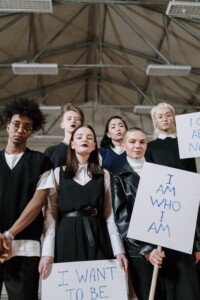 Psychology meets technology: The optimised checkout process
This is where the design of the payment process and its psychological aspects play a crucial role that goes far beyond the technical facets of the payment process. To increase conversion rates and minimise shopping cart abandonment, Shopify says merchants should consider several strategies and best practices:
Clear shopping cart: the shopping cart should be clear and concise, with product images and the ability to return to the product page with one click.
Simple checkout process: a complicated checkout process with the need to enter a lot of data or create an account can deter customers. A guest payment option and autofilling fields for returning customers can be helpful.
Transparent shipping costs: unexpected shipping costs can deter customers. These should be communicated clearly and transparently from the start.
Responsive shipping options: Long delivery times can also be a deterrent. Attractive shipping options and reliable tracking improve the customer experience.
Diverse payment options: Customers should find various payment methods to suit their preferences and needs.
Instalment payment information: Instalment payment options can offer customers more financial flexibility and should be presented clearly and attractively.
Mobile optimisation: The checkout process should be optimised for mobile devices in order to serve the growing proportion of mobile shoppers.
Customer recovery: Strategies to win back customers who have abandoned the checkout process, such as personalised emails and discount promotions, can be effective.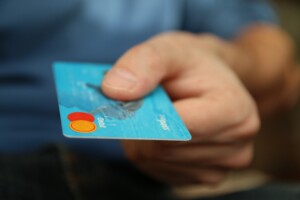 Hyper-personalisation: a individualised approach to the checkout process.
Hyper-personalisation is more than just a buzzword; it is a strategic approach that revolutionises the checkout process and takes it to a new level of customer engagement. Through data analytics and artificial intelligence (AI), hyper-personalisation enables the checkout process to be tailored to each customer, creating a unique and personalised shopping experience.
In practice, this means that the checkout process is dynamically adapted to the preferences and behaviour of each customer. For example, previous purchases, browsing behaviour and customer interactions could be analysed to personalise product recommendations or offer specific discounts and offers during checkout. Everyone knows this from Amazon and other platforms.
In addition, hyper-personalisation can help identify and minimise potential obstacles and friction points in the checkout process. By analysing how customers interact with the checkout process, companies can optimise the process to improve the user experience, for example, by simplifying forms or adapting payment options to customers' preferences.
Another critical aspect of hyper-personalisation in the checkout process is communication. By creating personalised and relevant communication messages, companies can significantly strengthen customer loyalty, help shape it, and reduce the risk of abandonment. This could be done through personalised emails, notifications or even individualised content during checkout.
Overall, hyper-personalisation in the checkout process allows for a deep understanding of customers' needs, expectations, and behaviours and adapting the checkout process accordingly to provide a smooth, enjoyable and highly personalised customer experience.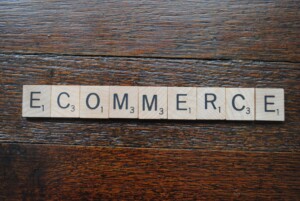 Conclusion: The way forward
Digital transformation and the continuous evolution of technologies are silent drivers of the future of the Digital Customer Experience. Brands that can adapt, innovate and continuously exceed customer expectations will thrive in the era of digital consumption that has long since dawned. The focus will be on the seamless integration of technology, data and hyper-personalisation to create a multifaceted, complex, customer-centric experience that endures across all touchpoints and platforms.
Stay up-to-date on the latest market trends, best practices and regulatory changes affecting cross-border selling by following us on LinkedIn.
We are sorry that this post was not useful for you!
Let us improve this post!
Tell us how we can improve this post?