"Code red" has been declared at Google's parent company, Alphabet, in Mountain View, California, according to Der Aktionär. Its search engine business is seen as threatened because of artificial intelligence from Microsoft and Co..
Since it became known that the billionaire investor Microsoft will integrate the software of OpenAI into its cloud platform, fast action is almost existential for the internet giant. After all, Google's revenue generator par excellence is in danger: in the third quarter of 2022 alone, Alphabet generated approx. 47.4 billion US dollars in revenue with Google search and advertising business (excluding YouTube), which represented 69% of its core revenue. By contrast, for the full year 2021, Google generated US$256 billion in revenue, with around US$210 billion coming from digital advertising. This corresponds to more than a quarter of the total amount spent on advertising worldwide (!).
ChatGPT vs LaMDA: Competition for the best AI-based speech application
Google search is considered one of the most lucrative sources of income of all time. In his Spiegel column, Sascha Lobo even let himself be carried away by the following statement: "Google search is perhaps the most profitable cash cow there has ever been. No wonder the nerves in Alphabet's executive suite are currently on edge."
They have been assuring for some time, with moderate success, that they will follow suit with an AI called LaMDA, which has been developing for years. LaMDA stands for "Language Model for Dialogue Applications", and ChatGPT is based on a similar architecture.
Following the media hype surrounding ChatGPT, Alphabet CEO Sundar Piachi has called on various departments in his company to develop and publish AI-based prototypes and products. It almost seems like a version of who-landed-on-the-moon-first 2.0:
As early as 06 February 2023, various news portals reported that Google would provide AI functions in search and APIs for AI developments with a chatbot called Bard and more. This was previously announced in an official blog post by Alphabet CEO Pichai and described "as an experimental conversational AI service". "Bard seeks to combine the breadth of the world's knowledge with the power, intelligence, and creativity of our great language models," Pichai further wrote.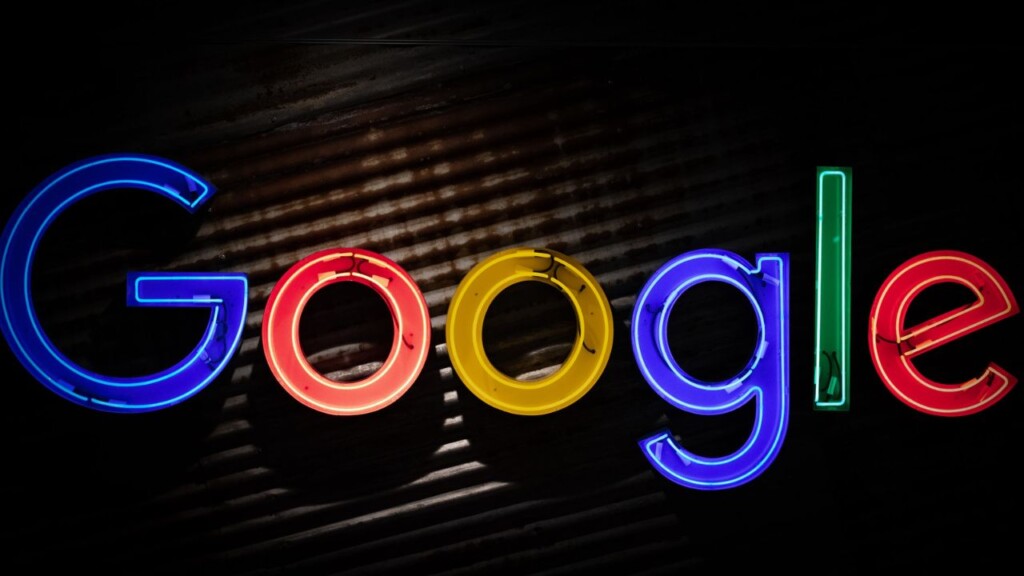 Bard: Google's new chatbot
Answer queries from users? Even take part in conversations? All this is supposed to be possible with Bard. To illustrate this, a video shows the possibilities Bard opens to users: such as simplifying complex topics and explaining discoveries of the James Webb Space Telescope, understandable for a 9-year-old, or answering various questions, such as the preparation of dishes, including the list of ingredients.
Chatbot Bard is also to use a variant of LaMDA and initially only offer access to trusted testers before being made available to a broader audience in the coming weeks.
Google's almost timid approach is based on Facebook's PR disaster with Meta's AI chatbot BlenderBot 3 and Microsoft's chatbot Tay, both of which made racist and sexist comments – they try to avoid such high-profile negative press, certainly.
Nevertheless, after the eagerly awaited press conference on 8 February, a certain disillusionment is spreading: Even though the topic of AI in the overall Google ecosystem was loosely demonstrated, the wow effect failed to materialise. Will top dog Google be able to defend its territory?
But how can Bard and ChatGPT add value in the future? We will look at this using the example of digital product development:
AI and the development of digital products
One thing in advance: AI can hardly replace qualified personnel. The initial scepticism towards automation is nothing new, and has existed at least since the age of industrialisation. It's just a machine that calculates and, at best, simulates a personality or consciousness. Although here, too, the question arises as to what is seen as consciousness. Admittedly, answering this is beyond the scope of this article and could be dissected in a complex way in a kind of philosophical excursus. In the most distant sense, consciousness means the experience of mental states and processes – something that machines would, at best, be able to imitate.
The opportunities that AI brings with it are, therefore, promising: Designers and software developers, for example, need to combine creativity with technical skills to develop innovative solutions. They are constantly confronted with the high demand for new code and updated product design. In the future, more complex tasks can – under supervision! — be taken over by AI.
Speed up the workflow
Clearly, machine learning applications with good "prompts" are powerful tools that help developers and designers streamline their work processes.
By automating tasks such as research and testing, tools like ChatGPT save time and allow developers and designers to focus on the creative aspects of their work. The command and automation features improve efficiency and collaboration, making it a valuable tool for the tech industry.
Using AI, developers can work more efficiently, solve complex problems and gain insights into their work. Understanding code also becomes easier when AI can explain it.
With the option to use natural language processing and deep knowledge, they can help debug code errors. They can also generate ideas for products or artful graphics, among other things. AI could generate cyber hosts for self-produced news or moving image formats on command. A possible collaboration of Bard or ChatGPT with AI video producers, e.g. Synthesia, seems within reach!
To be successful, innovative technologies and deep understanding are essential. Engineers and designers should also consider the broader implications of their products, such as ethical and privacy issues. To stay ahead of the curve in this area, developers must stay informed about the latest trends and key players in the industry.
Watch Google's Search & AI event from 8 February 2023 here: youtube.com/Google
We are sorry that this post was not useful for you!
Let us improve this post!
Tell us how we can improve this post?