The situation is tense these days: With wars and crises overshadowing everyday life, there is no real desire to shop, not to mention the November weather.
Retailers will have to come up with something this year to awaken the consumer-wearied shopping spirit in 2023. Suppose we are to believe the increasingly frequent and, admittedly, annoying banners on our screens. In that case, retailers offer huge discounts, in-store and digitally, and will make the odd credit card glow this weekend. The motto is to bag real bargains. And honestly, who can blame you? After all, prices are tumbling. Apparently, but let's take a closer look; it's that time again, 11.11. is approaching:
For retailers, Singles Day heralds the start of the associated high-turnover pre-Christmas period.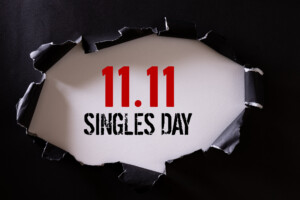 And at the end of November, bricks-and-mortar retailers and e-commerce alike hope that the tills will really start ringing. Always after Thanksgiving, the fourth Thursday in November, the much-anticipated time of superlatives begins for retailers and consumers – especially in the USA: Black Friday and Cyber Monday. These days, which once began as individual sales events, have developed into an extended trading period that has the potential to boost retailers' balance sheets. In Germany, this American trend has mainly been celebrated since 2013, even though Apple established it in this country back in 2006 and advertised it as a "one-day shopping event".
The origins of Black Friday lie in the home of consumerism, in the United States, where retailers traditionally turned their balance sheets from losses to profits after Thanksgiving Day.
2023: Moderate growth expected in Germany
The German Retail Association (HDE) is forecasting sales of 5.8 billion euros for this year's campaign days. This corresponds to an increase of three per cent compared to the previous year – moderate growth that seems to leave the times of rapid growth behind.
"The big growth spurts of recent years are not materialising. Consumer sentiment is subdued, and this is also reflected in more cautious bargain hunting," explains Stephan Tromp, Deputy Managing Director of the HDE. After a 20 per cent increase in sales compared to the previous year, this year we are only talking about an increase of three per cent. Nevertheless, this represents an increase of 200 million euros to 5.8 billion euros.
Interestingly, there is also an increasing willingness on the part of consumers to use the campaign days for targeted purchases. A study commissioned by the HDE and conducted by IFH Cologne reveals that almost half of the online shoppers surveyed plan to be active on Black Friday – an increase from the previous year's 42 per cent. Similar trends can be seen for Cyber Monday: Here, more than a third of respondents plan to take advantage of the offers, compared to 26 per cent the year before. "The popularity of Black Friday and Cyber Monday is growing steadily," says Tromp.
This development underlines the importance of the two promotional days in the Christmas business. According to the survey, 56 per cent of Black Friday shoppers and 46 per cent of Cyber Monday shoppers intend to do at least some of their Christmas shopping on these days this year. This means that spending on Christmas shopping during the campaign days amounts to around 1.65 billion euros – a figure that is almost identical to that of the previous year.
E-commerce has discovered the days of consumption for itself and lures customers with discount campaigns over several weeks – especially during Black Week and the following Cyber Week. The German platform Idealo, which compares prices, has observed that November has become a time of discounts overall. A price survey carried out by the platform supports this observation: last year, products in 86 of the 100 most popular categories analysed on idealo.de were, on average, cheaper in November than in October. Interestingly, it was found that on some days in November, prices were even lower than on Black Friday – this applied to 61 categories.
Price war on the net: When buying cheap comes at a high price
One-click, a bargain, and a short high are the temptations that e-commerce presents daily with its low-price strategy. It's a tempting game: Who offers less, gives more discounts, and makes the race for the price-conscious customer? But behind the glittering curtain of special offers lies a complex truth beyond quick savings.
Once hailed as a revolutionary tool to conquer the market, the low-price strategy shows its dark side. A price set too low may boost sales figures in the short term, but what happens afterwards? The quality of the product, the company's sustainability, and the customer's satisfaction – all of these can suffer from overly aggressive price dumping.
But the digital world never sleeps, so resourceful minds have developed tools that monitor the market, compare prices and enable retailers to adjust their offers in real-time. These tools have become indispensable components of online retail, a chess game in which every move must be carefully considered.
What does this mean for consumers? It is a call to buy more consciously. It's not about chasing the lowest price at any price, but about finding the best overall package. Because at the end of the day, it's not the price alone that counts, but the feeling of having purchased the right product for the correct value – the digital customer experience counts!
The low-price strategy in e-commerce is also a risky balancing act between seduction and common sense, between short-term profit and long-term customer satisfaction. And it is also clear that a rethink needs to occur – not only among retailers, who need to act strategically, but also among consumers, who decide when cheap is a real bargain.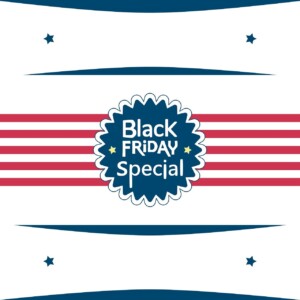 Project Nessie: rip-off algorithm earns Amazon billions
However, such a tool can quickly become an own goal, as the following case shows:  In September of this year, the US antitrust authorities, the Federal Trade Commission (FTC) and 17 federal states filed an antitrust lawsuit against Amazon. According to Reuters, there are serious allegations: the indictment focuses mainly on the "Nessie" project, a manipulative algorithm. It is said that Amazon cheated US consumers out of more than one billion dollars through this pricing mechanism by "illegally maintaining a monopoly position". Amazon, however, denies everything; instead, the FTC is misrepresenting the matter, the online retailer claims defiantly. Moreover, Nessie had been switched off. However, the FTC insists that Amazon switched the Nessie project on and off as required, using flexible handling to avoid any suspicion.
Manipulated price levels on the markets
The FTC labelled Nessie's algorithm an "unfair method of competition" because it manipulates other online shops into raising their prices, enabling Amazon to do the same.
Amazon exploited this market dynamic by deliberately offering products at inflated prices and maintaining those prices even after other market participants adjusted their prices. The Federal Trade Commission (FTC) reports that even a decline in sales due to high prices did not affect Amazon. Despite lower gross sales revenue, profits increased by USD 363 million in 2015 and a further USD 334 million in 2018. The so-called "Project Nessie" enabled Amazon to generate additional profits.
Amazon defends "Project Nessie" as a measure against the ruinous price war. Tim Doyle, a spokesman for Amazon, told Reuters that the pricing tool was designed to prevent such competition: "Nessie was designed to prevent our price adjustments from leading to extreme outcomes that are economically unsustainable."
However, inflation made adjustments necessary, and CEO Doug Herrington asked for "Nessie" to be revived with a new logic not to jeopardise Amazon's profitability.
The FTC accuses Amazon of destroying evidence as part of "Project Nessie" by using the message deletion feature in the "Signal" app to eliminate communications between 2019 and 2022. Amazon is also alleged to have used anti-rebate strategies and coercive measures to prevent competitors from gaining market share. Penalties were allegedly imposed on retailers who offered products cheaper elsewhere than on Amazon.
Amazon is also accused of using targeted pay-to-play strategies and inferior advertising in its online shop. The "pay-to-play" strategy in marketing refers to companies having to pay money to place their content or adverts on platforms or in media in order to achieve greater reach and visibility. This paid practice allows them to stand out in a competitive environment and better target their message to their audience.
Jeff Bezos is said to have instructed his managers to accept even faulty advertising to secure the expected profit, despite being aware of the negative impact on consumers.
Another point to be investigated in the antitrust proceedings is obliging sellers to use Amazon's logistics and delivery services. The ability to use Amazon Prime without the "Fulfilment by Amazon" option encouraged sellers to operate their warehouses. However, as this reduced Amazon's competitive advantage, they were prohibited from using cheaper or other services. The FTC considers this to be misconduct under antitrust law.
What needs to be considered?
Offers and prices in e-commerce fluctuate and are subject to constant change, influenced by various factors. Here is an analysis of the dynamics behind pricing:
Individual preferences: Digital sales platforms use algorithms to recommend products based on customers' preferences. For example, an avid runner could automatically be suggested the latest generation of running shoes or seasonal accessories, such as headlamps for running in the dark. These personalised recommendations are derived from the user's search and purchase history. New customers who still need a purchase history are often presented with bestsellers, attractive offers or new products.
Fluctuations over time: Some e-commerce platforms dynamically adjust their prices throughout the day (What does dynamic pricing mean? – eClear) based on changes in demand or competitors' price movements. Studies by consumer protection organisations have revealed that, for example, car parts from certain suppliers can be more expensive in the morning than in the afternoon of the previous day.
Seasonality: The demand for certain products varies depending on the season, reflected in price increases or decreases. Consumers who shop anti-cyclically and carefully can often benefit from more favourable prices. The timing of the market launch of new technical devices also influences pricing.
Online behaviour: Cookies give online retailers insight into the surfing behaviour of their customers. They find out which products have previously been researched and know users' interests, location, and possibly purchasing power. This can lead to certain items being favoured in the shop. Such personalised offers can be prevented by deleting cookies.
Place of residence: The geographical location can provide information about purchasing behaviour. People who live in more expensive neighbourhoods may be more willing to spend more on certain products. The place of residence can also influence the payment methods available.
End device used: The type of device used can also allow conclusions to be drawn about consumer behaviour. Users with high-priced smartphones or tablets may also be interested in other high-value products. Some online travel agencies already offer special prices for users of mobile devices. Although the influence of the device on pricing is still limited, differentiated prices could be set in future based on this information.

Unsolicited advice is generally not very popular. That's a good thing! The following in conclusion: keep your eyes open when buying. Don't give in to the first reflex and hastily add supposed bargains to your shopping basket, but research the prices again on comparison portals and possibly ask yourself self-critically in the event of a buying frenzy: Do I really need this? What is the retailer's or producer's stance on sustainability? Then there will be no unwanted surprises afterwards, true to the motto: You get what you pay for…
Stay up-to-date on the latest market trends, best practices and regulatory changes affecting cross-border selling by following us on LinkedIn.
We are sorry that this post was not useful for you!
Let us improve this post!
Tell us how we can improve this post?