According to politico.com, the Federal Trade Commission (FTC) is finalising an antitrust lawsuit against Amazon that could lead to a company restructuring. The case, expected to be filed as early as August, is one of the most aggressive moves yet in the Biden administration's ongoing efforts to regulate the power of tech giants.
The FTC has been investigating Amazon on several fronts, and the forthcoming lawsuit is expected to challenge a range of the company's business practices. The complaint will focus on Amazon Prime and the FTC rules that prevent lower prices on competing websites. The FTC also believes that Amazon's policies force merchants to use its logistics and advertising services.
The lawsuit could be a defining moment for FTC Chair Lina Khan, who has gained prominence as a critic of Big Tech and specifically identified Amazon as a modern monopolist in a 2017 academic paper. However, any case will take years to wind through the courts, meaning the outcome will rest with Khan's successors.
The FTC's investigation into Amazon began under the Trump administration but gained momentum under Khan. The agency has interviewed dozens of witnesses, including Amazon CEO Andy Jassy and founder Jeff Bezos, and collected millions of documents to build its case.
The lawsuit comes when top enforcement officials in the Biden administration have been aggressively targeting corporate mergers, although with mixed success. The FTC recently lost its bid to block Microsoft's $69 billion purchase of Activision and failed to stop Meta's acquisition of a popular virtual reality app. These high-profile losses have increased the pressure on the FTC to bring a successful case against Amazon.
Amazon changed Prime and Buy-Box rules
Amazon has announced significant changes to Prime eligibility and the highlighted offer, the Buy Box, reports revoic.com. These changes, which will take effect from 21 June 2023, are in response to an investigation by the European Commission into competition concerns.
The new rules will allow sellers who ship their products to obtain the Prime logo if specific performance criteria are met. These criteria include, among others, availability of the offer throughout the country, free shipping and return options, and meeting particular delivery commitments.
In addition to the changes to Prime eligibility, Amazon has also announced changes to the Buy Box. In the future, in addition to the highlighted offer, there will also be a second offer that is based on the same criteria but will have to deviate from it in some ways.
These changes could significantly increase resellers' sales opportunities and end vendors' dominance of the buy box. However, it remains to be seen how these changes will affect the quality of delivery and customer satisfaction.
UK to Tighten Regulations on Online Sellers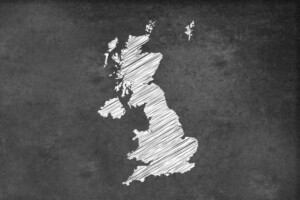 The UK's House of Commons is reviewing a statutory instrument that will impose new obligations on online platform operators. Set to take effect from January 2024, and the rules will require operators to perform due diligence on third-party sellers, maintain records, and report activities and transactions.
The instrument sets reporting thresholds and penalties for late reports, which will not exceed £5,000. The regulations are based on the OECD's model rules and align with the EU's DAC7 harmonised reporting initiative.
Polish Senate Rejects Mandatory e-Invoicing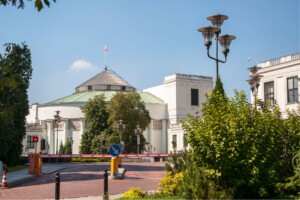 The Polish Senate has rejected an amendment to make the National e-Invoice System (KSeF) mandatory for VAT payers from July 2024 and tax-exempt taxpayers from January 2025, reports fiscal-requirements.com. The proposed amendment would have required entrepreneurs to issue invoices via the KSeF for transactions with other entrepreneurs. The KSeF is currently a voluntary system. The act's future now rests with the Sejm, the lower house of the Polish parliament.
Microsoft, PayPal Boost Payment Options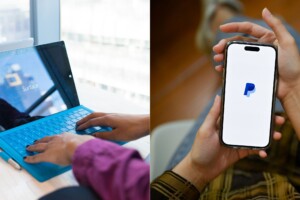 Microsoft and PayPal have announced an expanded partnership, integrating PayPal's Pay Later solution into Microsoft's payment options across seven countries. This move aims to offer customers more flexible payment methods and boost customer loyalty.
In addition, US customers will soon be able to use Venmo, a popular social payment app, in the Microsoft Store. Venmo is already available in the Microsoft Store on Xbox in the US.
PayPal Pay Later allows eligible consumers to spread their purchases over time, aiding budget management. Venmo enhances checkout, offering options to purchase subscriptions or split payments. The expanded partnership is part of Microsoft's commitment to creating the best customer experience.
eBay: 132 million active shoppers worldwide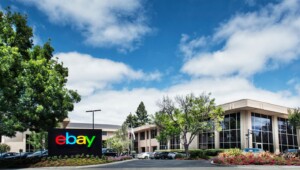 eBay has published its Q2 2023 business figures, which show robust growth. Trading volume was $18.2 billion, while revenue was $2.5 billion. Interestingly, half of this revenue came from international business outside the US.
The trading volume generated via mobile devices was 11.6 billion US dollars, which underlines the importance of mobile devices in e-commerce. eBay has 132 million active buyers worldwide and offers about 1.9 billion items.
In addition, the eBay community donated well over 38 million US dollars to charity worldwide in the second quarter of 2023.
DHL strengthens position in Turkey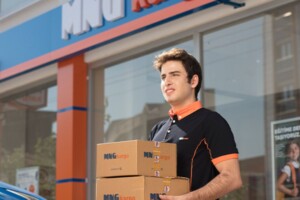 DHL Group has signed an agreement to acquire the Turkish parcel services provider MNG Kargo fully. The acquisition strengthens DHL's position in the growing Turkish parcel and e-commerce market and creates additional synergies. The acquisition is part of DHL Group's Strategy 2025 and is still subject to approval by the Turkish authorities.
Tax Expertise: New Guide Tackles EU VAT Law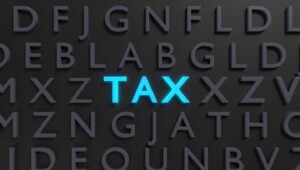 A new handbook, "European VAT Law as Interpreted by the Court of Justice", has been launched, offering an in-depth analysis of the complex rules surrounding the Value Added Tax (VAT) Directive. The book, which considers over 850 VAT cases decided by the Court of Justice of the European Union (CJEU), is set to be an invaluable resource for tax professionals and academics.
The handbook covers various VAT matters, including the distinction between supplies of goods and services, intra-Community acquisitions, tax liability timelines, and place of supply rules. It also explores various exemptions and issues, such as the right to deduct VAT, abuse of rights, and incorrect invoices.
With an extensive keyword register for easy navigation, the book is expected to serve as a practical guide for VAT experts and those new to the field within Europe and beyond.
We are sorry that this post was not useful for you!
Let us improve this post!
Tell us how we can improve this post?