Tax Technology Innovation
Made for Europe
Cloud-based solutions and products to automate complete processes between you and your transaction partners.
VAT and Customs Automation
eClear is the only end-to-end VAT and Customs Clearing House in Europe. With eClear's automation solutions, merchants overcome the complexity of transactional taxes in Europe and accelerate their cross-border B2C and D2C business.
eClear transforms the handling of VAT and customs duties from the ground up. With certified tax content for millions of products and compliant VAT and customs clearing in all EU member states and beyond, eClear gives merchants secure access to the European Single Market.
Join founder and CEO Roman Maria Koidl as he presents eClear at NOAH Conference 2021 in Zurich.
Border-free E-Commerce VAT-free.
With the full-service solution ClearVAT, eClear takes over the complete processing of merchants' VAT obligations from cross-border B2C trading transactions, including registration, reporting and liability.
SPOT – Your all-in-one dashboard
SPOT is your new financial dashboard. With all your revenue, sales and tax data in one ready-to-use dashboard.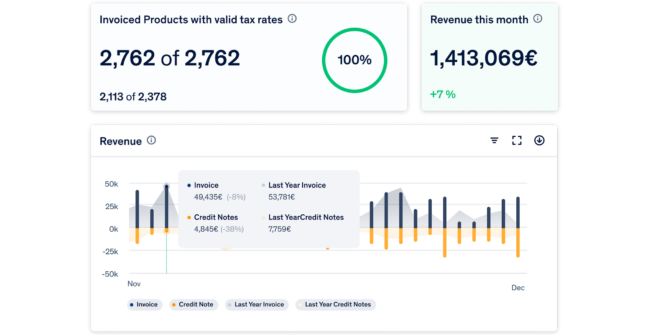 The much-more-than-just VAT database
With VATRules, your entire product range is precisely classified in the currently valid VAT logic of each EU member state. Certified, system-integrated and permanently updated.
Preparing your VAT reporting to the One-Stop-Shop
OSS+ BASIC takes over the extraction and preparation of your VAT-relevant data for reporting to the EU's One-Stop-Shop.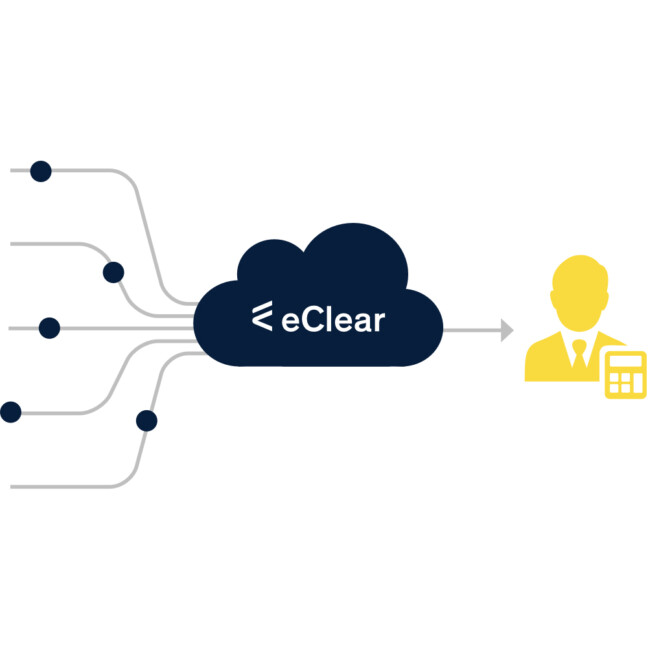 Deliver to your British customers as you did before Brexit
Keep calm and sell on! With ClearCustoms, you can serve your British customers as if Brexit had never happened.
Customs is that simple.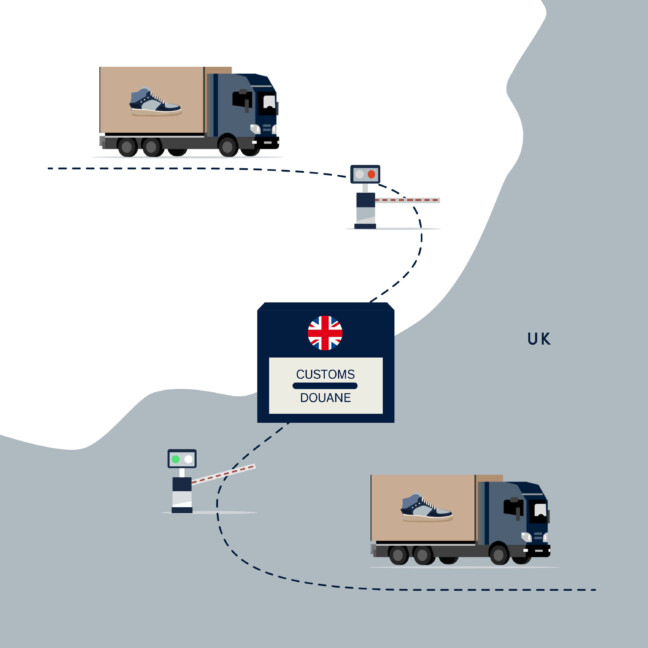 European VAT law: It's complicated
European VAT law is complicated and will remain so for the time being. Peer Steinbrück, Chairman of the Supervisory Board of eClear AG and former Federal Minister of Finance, summarises why this is so.